Free Trial
This Is An Invitation to
Supportive Parents Only

, Who Have A

Hard Working Athlete

Looking to Dedicate Him / Her self to Becoming a Champion In BOTH Sports AND Life.
Do NOT Sign Up For Your Trial Unless

NOW Is The Time

to Be Dedicated to Training.
Competitive Athletes ONLY,

Middle School Through Olympic Level Are Accepted Into The Underground Strength Gym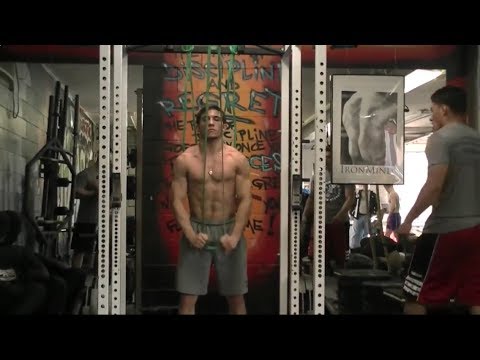 STEP 1: Read

ALL

Info On This Page
Step 2: Proceed ONLY If You Are 100% Dedicated As A Parent AND Athlete
Step 3: Sign Up Your Son / Daughter for A FREE Trial Workout At The

Bottom

of This Page ONLY If NOW Is The Right Time & Dedication Is At 100%
The Underground Strength Gym Delivers World Class Coaching & Training Focused On Helping Your Child Achieve Powerful Improvements In BOTH Sports AND Life.

– Greater Strength

– Improve Speed, Power & Explosiveness
– Dramatic Improvement in Confidence
– Reduce Chances of Injuries
– Develop Mental Toughness
– Nutrition Guidance
– Develop Self Motivation, Discipline & Desire To Succeed
– Tracking Of ALL Progress Done Through Our Unique Software Tracking Program
*** Serious Inquiries Only, Please ***
Please Do Not Proceed If You Are NOT Fully Dedicated As a Parent.
__________
Manasquan

– Schedule Your FREE TRIAL

HERE
Scotch Plains

Location – (Inside Yeti MMA) FREE Trial HERE
__________
Locations in NJ
1) 202 East Main St /

Manasquan, NJ

/  (Behind Kenny's Auto & Sotheby's Across from CVS)
2) 2507 Route 22 West / ​

Scotch Plains, NJ

(Inside YETI MMA)
If You're Under Age 21, Please Have Your Parents Complete The FREE Trial