ATTN
Supportive Parents

of

HARD Working Athletes

& Adults Who are Dedicated to Becoming Champions
Here's Your Opportunity to Help
Transform Your Child or Yourself
Into a Champion In BOTH Sports
AND Life
Do NOT Sign Up For A Trial Unless….
1. You or Your Child TRULY Is a Hard Working, Disciplined, Dedicated & Driven Athlete.
2. You Are Looking to
Start NOW

& Have Urgency For Your Goals.
3. Please
Read The ENTIRE Web Site from Top to Bottom

to Understand HOW Membership Works, Prices, What Our Expectations are of Parents & Athletes, etc. It's ALL explained on the website.
If you are not Committed to doing the Work NOW, do NOT sign up.
Excuse Makers are NOT Welcome at The Underground Strength Gym.
Middle School, High School, Pro & Olympic Level Athletes, Adults Who are Serious About Their Health, First Responders, Military & Law Enforcement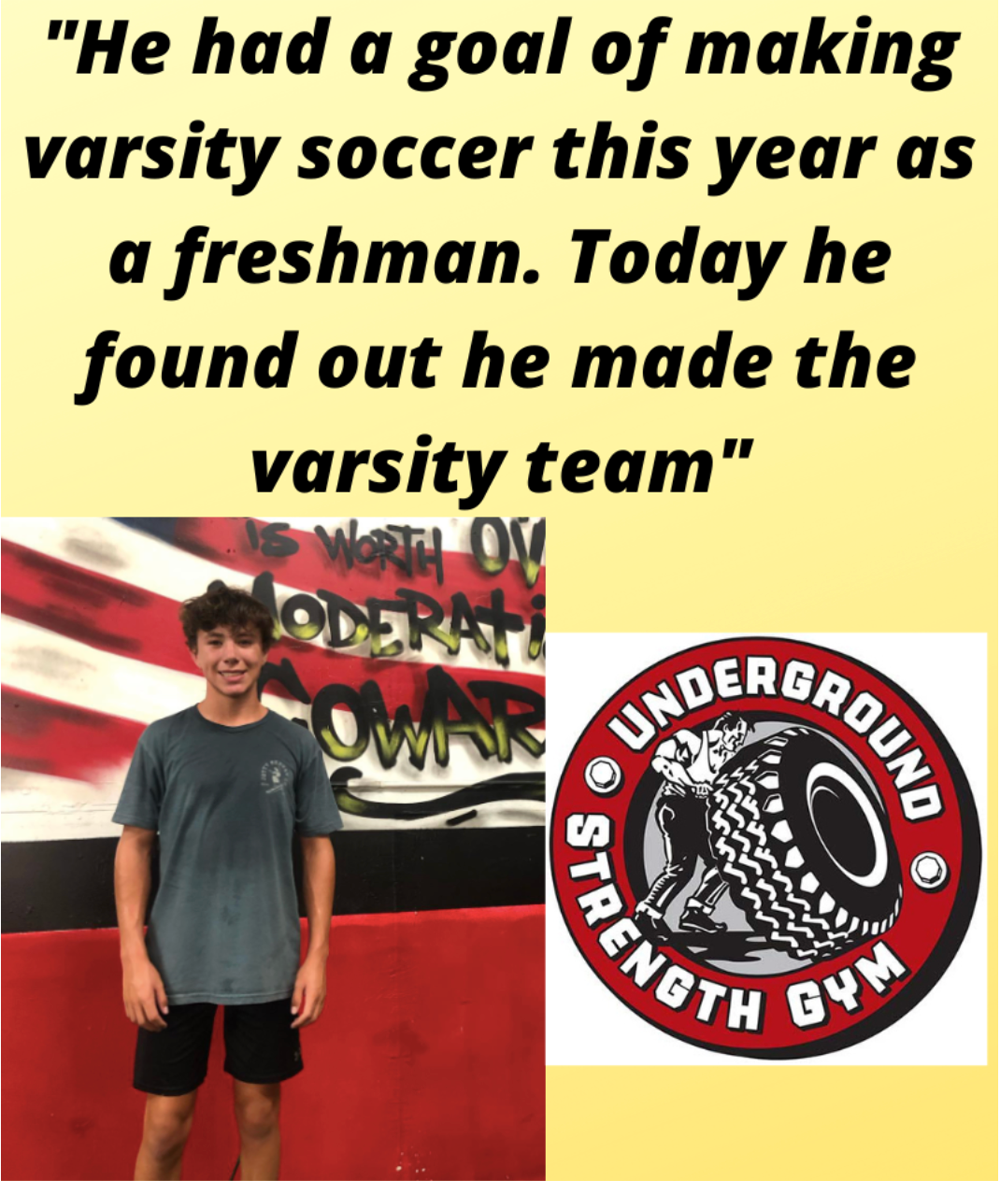 "I Knew That The Underground was The Place to be Surrounded by Like Minded Coaches & Athletes"
— Anthony Ashnault / 4 X NJ State Champ / 4 X All American /
We work with Youth & High School Athletes, College Athletes, Tier 1 Military (Naval Special Warfare), Olympic Prep Athletes & Anyone SERIOUS About Results.
Read ALL Info On This Page
Schedule Your Interview ONLY If NOW Is The Right Time & Dedication Is At 100%
The Underground Strength Gym Delivers World Class Coaching & Training Focused On Helping You or Your Child Achieve Powerful Transformation In BOTH Sports AND Life.
Confidence, Character, Leadership & Discipline
Results While Training / Consulting at The Underground:
Develop Dominating Strength, BOTH Mentally & Physically
Rapid Improvements in Speed, Agility, Power & Explosiveness
Core Strength & Stamina that Increases Sports Performance & Full Body Power
Develop Greater Self Discipline & Desire To Succeed
Dramatic Improvement in Self Confidence & Discipline
Greatly Reduce Chances of Injuries
Improve Flexibility, Mobility & Overall Athleticism
Improve Mental Toughness, Grit, Self Motivation & Character
Rehab Old Injuries / Surgeries
Simple & Effective Nutrition Guidance & Accountability to Radically Transform The Mind & Body
Tracking Of ALL Progress is Done Through Our Unique Software Tracking Program
*** Serious Inquiries Only, Please ***
202 East Main St / Manasquan, NJ
(Behind Kenny's Auto & Sotheby's Across from CVS)