The RELENTLESS Strength Challenge
The 6 Week Men's Only RELENTLESS Strength Challenge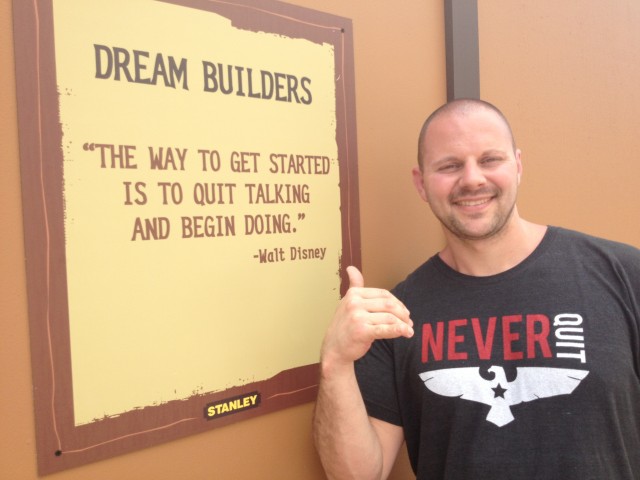 There is Nothing impressive about a man who can lift heavy weights in the gym yet he can't kick ass in LIFE beyond the gym walls.
His life is a mess, his health is in shambles and he isn't happy in Life.
Don't be that guy.
Being Strong in the Gym is only a Small aspect of "training for life".
Applying lessons from the gym towards your life is where the REAL Power lies.
That is why I have created The Men's Only 6 Week RELENTLESS STRENGTH Challenge.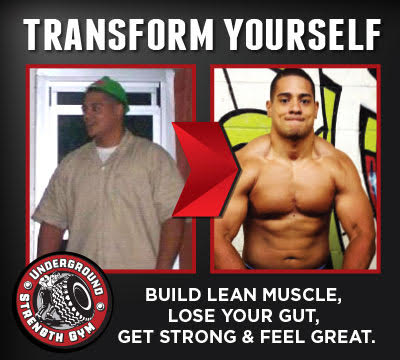 A journey where we train together, kick ass together, set goals together and achieve more success in the next 6 weeks than you've achieved in the past 6 years.

Both in the Gym AND in Life.
You see…..
I know what it's like to be insecure in life and unsure about how to achieve success. I've been there before and I had to go through brutally tough times to climb out of that hole.
I did it by finding mentors, investing in my education and being an aggressive action taker.
I didn't attract more and achieve more alone. I did with a team.
And because I took aggressive action and found mentors, I was able to change my life.
Now I know what it's like to be confident, strong and successful, both in the gym AND in life.
I know what it's like to turn struggles into strength, tragedy intro triumph and obstacles into opportunity.
I KNOW Success and I want to share these proven strategies with YOU if you are ready to be an action taker.
Through my experience in Coaching others ….. Most people are simply NOT action takers, instead, they are excuse makers.

But think about this…..
If you took 1 action a day to move towards your goals, that's already 100% more than ZERO!
Instead of having a laundry list of excuses, it's time to take those excuses and turn them into reasons that will inspire you to achieve more success.
If you're an excuse maker, this 6 week challenge is NOT for you.
Tired of excuses? Then step up and go ALL in.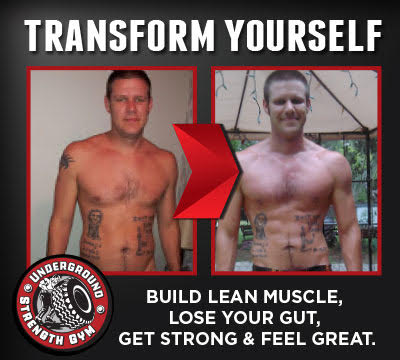 I've transformed my life from the lessons I've experienced through the iron, through tough workouts and by living a Code of The Relentless Pursuit of Excellence.
I've written a best selling book and founded a world renown gym (2 locations in Scotch Plains & Manasquan, NJ) that has inspired thousands of coaches & lifters around the world. Coaches fly in from all around the world to learn my training and success methods.
Between both Underground Strength Gym locations I've worked with over 1,000 athletes and have been training adult men and competitive athletes since 1995.
With my training programs online, I have coached Tens of Thousands of men around the world with my various training programs and methods.
Now it's YOUR turn to experience this with me Coaching you and pushing you every step of the way.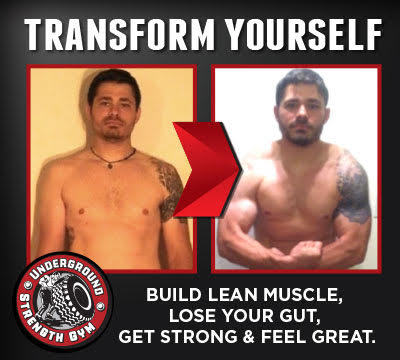 Nothing is More Powerful than experiencing my training methods of Life AND Lifting in Person.

Before I explain further, I want you to watch this Video & Listen Carefully:
Training to get stronger, to add more muscle, to burn fat…. That's EASY.
The TRUE Beauty and Power is When Training Gives you the Power and Tools in Living a STRONG Life.
The 6 Week RELENTLESS Strength Journey is for Men Who are Ready to Attack Their Workouts & Life Goals with Relentless Dedication & Passion.
Is that You?
Are you TRULY Dedicated to improving ALL aspects of your life in Mind, Body & Spirit?
Do you have a Relentless work ethic and a burning desire to kick ass & take names in Life AND Lifting?
Do you accept excuses like the majority of men or do you take the path less traveled and thrive on challenges while others fear challenges?
Are You Ready to Invest in YOU? An investment that will pay you back for the rest of your Life.
Most men want the fancy cars, the expensive watches and the fancy stuff that never truly makes you happy.
Don't be "that guy".
Be The UN-Common Man…..
The man who quietly goes about achieving his success for himself, NOT for the approval from others.
The 6 Week RELENTLESS Challenge is MORE Than Just Working Out & Training….
It's a 6 Week Journey for Changing Your Life on ALL Fronts:
Physical Strength
Mental Strength
Success in Your Career
Success in Life
Success As a Confident, Strong Man.
But…
This challenge is NOT for the "common man".

The RELENTLESS Challenge is for The UN-common Man.
The Man who hates mediocrity and never accepts "good enough".
The Man who truly Lives for the Relentless Pursuit of Excellence.
The Man who refuses to accept the "I'm getting old" excuses and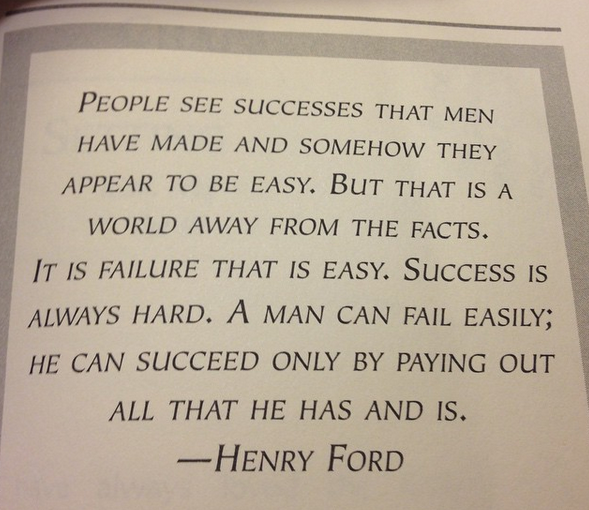 The criteria for acceptance into RELENTLESS is Simple, but Not Easy.

– Only 10 Men will be accepted.
Location: Manasquan Underground Strength Gym

The Details are:
– You must be available to train 3 x week for the next 6 weeks. The schedule is below.
Relentless 6 Week Strength Challenge Begins: Thursday, March 1st

End Date: Thursday, March 12th

Manasquan Schedule: Train at least 3 x week, 4th day optional!

Monday, Tuesday, Thur: 5 & 6 PM
Saturday: 9 AM
We will be Training together as a group and as a unit, hence the rigid schedule of days and times.

This will strengthen the results and will multiply the success you achieve. We are in this together. As a Unit. A Team. Unstoppable.
Serious Men ONLY. Your RELENTLESS Journey Begins NOW.
Get Started & Sign Up HERE, NOW! ($197)
Live The Code 365,
Zach Even – Esh