Membership Info
 ___________________________
ATTN Supportive Parents of Athletes:

Here's Your Opportunity to Help Your Son /   Daughter Transform from Good to GREAT in BOTH Sports
AND

Life.
– Do You Wonder Why Your Child Trains in Club Sports Year Round But Still Struggles to Achieve More Success?
– Do You Wonder Why Your Child Attends Mandatory School Workouts Yet Does Not Seem To Be Improving Both Physically and Mentally?
Keep Reading and Find Out How Dedicated Parents of Athletes from All Around NJ Are Shocking Their Competition Through Our Results Proven Athlete Performance System.
How to Get Started:
1) Read this ENTIRE Web Page, Top to Bottom
2) See the Prices Listed Below, how Membership Works & how to begin with a FREE Trial & Assessment.
*NOTE*

If You're Main Concern is Price & Convenience to Your Home, We are Probably NOT the Coaching Program for You.
"Why We Genuinely Care For Your Child's Success & The Relentless Pursuit of Excellence…"
Read This Web Page Top to Bottom to See How Membership Works…..
* Serious Inquiries Only, Please. Thank You *
"His Physical Toughness, His Mental Toughness….. Words Can Not Describe What Your Training Has Done For My Son…"
"Gained 18 lbs of Solid Muscle…. Coaches Are So Impressed With His Gains…. This Place Is Perfect For The Mind & Body…."
"This Year Was Different… I Had A Really Big Edge Over My Competition….. Given Me More Confidence To Give It My All…."
"My Conditioning Has Never Been Better…. Not Cutting Weight…. I Just Don't Get Tired….. Committed To A D1 School…. County Champ…. 4 x All State…. "
Jon Schleifer / East Brunswick / 4 X All State / NJ State Champ / Princeton U. Wrestling

Matt Coppolla, Watchung Hills, NJ ALL State Wrestler / NYU Wrestling

________________________
"Leaving with 2 School Records & Many County / Division Honors….. Long Jump Went From 15 ft to 17.5 Ft….."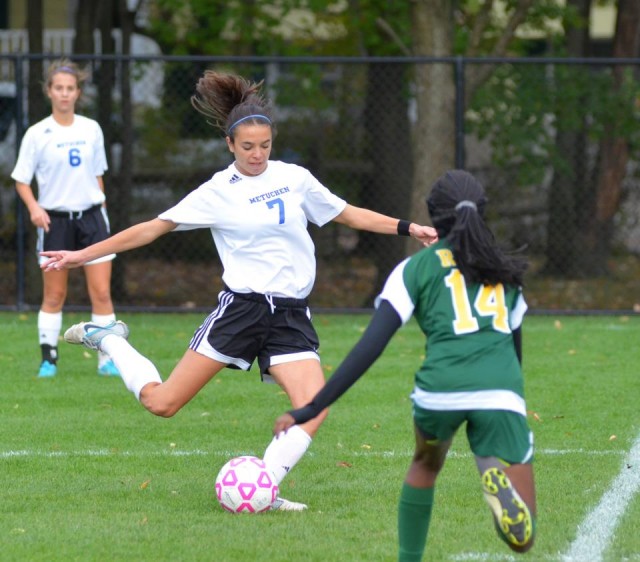 Thank you so much for all that you've done for me! You've taken me from a participant to a meaningful contributor.
When I came in to The Underground I was long jumping 15 feet and now I'm leaving jumping 17.5 feet.
I'm also leaving with 2 school records and many county / division honors.
You've always supported and motivated me to break records. Thank You!
Bobbi Spiegel / Metuchen, NJ / U. of Rochester Track & Field

 ____________________
YOUR Child's Success Is Our #1 Priority.
Dear Supportive Parent,
If you're here, reading this web site, it's quite likely you are searching for the best resource to help your child reach his / her potential in sports. You're looking for Coaches who are true experts in the field of athletic performance, Coaches with a long track record of success as well as Coaches who genuinely care.
As a parent myself, I understand how important this is for you and your child. Our commitment to your child is something we take very seriously, which is why we are constantly improving our training methods to ensure that your child gets nothing less than the best training in NJ.

At The Underground Strength Gym, We're NOT about gimmicks or the latest fad. We're not about trying to impress with you fancy buzz words like "core strength", "functional training", etc.

Our # 1 Focus Is Getting YOUR Child Maximum Results In Minimal Time

This is Where We Excel.
We're interested in working with supportive parents who have children that understand that success will take work and commitment on their part, in the gym AND outside of the gym.
It doesn't matter if you're not strong, not in shape or new to training. All you have to do is show up with passion and we'll take care of the results. The trial workout shows us if your child is truly a hard worker or not.

Work Ethic is crucial. You can have excuses or you can have results but you can not have both.
We excel in working with the athlete who is undersized, underweight and weaker than the norms for his / her age. There is no athlete too weak to train here. We will get you stronger, faster, more explosive and more confident, that's a guarantee.
The Underground Strength Gym has NO room for egos and rude people. Parents are NOT allowed inside the gym and hence, can not shout & coach from the sidelines.
During training times, there are NO parents allowed in the gym.



We ONLY accept athletes who have a burning passion to become a champion not just in sports, but in life as well.
– No matter how weak or skinny you are…..
– No matter how badly you've been embarrassed and beaten up by the competition….
– NO matter how many times you've lost…..
We Can AND WILL change that.
YOUR Success is what we live, breathe and bleed for. You will not only be trained with the most effective training methods but you'll also get critical nutrition and mindset support to accelerate your progress ten fold.

All you need to do is provide the commitment, dedication and consistency, we will provide the results.

Will YOU follow through outside of The Underground Strength Gym? The nutrition, the recovery and the little extra work we give you out of the gym is crucial to your success.
Our goal is to over deliver on results BUT it only works when your child follows through.
Upon membership we give you our welcome e book with nutrition, mindset and training guidelines to follow the Champions Blueprint.
We don't sell you on fads or gimmicks.
It's called Honesty & Integrity, a rare trait nowadays where everyone is trying to brain wash you through flashy ads, hyped up empty promises, buzz words and fads.
Proud Parent Talks About His Son's Amazing Transformation
How Quickly Can Your Child Expect Results?
If you follow our nutrition guidelines, Within Your First Week, All athletes begin experiencing improvements in:
– Strength & Energy Levels

– Mental Toughness & Work Ethic

– Confidence & Self Esteem
– Speed & Explosive Power
– Gains in Lean Muscle Mass

– Reduction of Joint Aches & Pains
– Conditioning & Stamina

– Greater Nutrition Knowledge
Results are Guaranteed.
Of course, the question is, do YOU guarantee your work ethic and dedication outside of the gym?

When you become a member of The Underground, Parents receive a welcome e book with nutrition guidelines, mindset and more; a "What it takes to Succeed" manual, written by Zach Even – Esh, Travis Mash and John Welbourn, all world class experts who have trained and / or competed at the highest levels.
Baseball Player Says, "I Feel On Top Of The World!"
The training at The Underground Strength Gym has been proven by 1,000 + athletes as well as thousands of athletes around the world who have sought out our training programs from out of state and even out of country.
Our training delivers rapid results in as little as 2 weeks through a unique blend of science, real world experience, trial and error dating all the way back to 1989. We walk the talk here, our success has come through well over 20 years of experience in training. We've made the mistakes so your child doesn't have to. We take you straight to the road to success.

Transforming You Child Into A Champion Athlete Is NOT Our Only Goal.
We Help Your Child Achieve Success For A Lifetime

BEYOND Athletics.
Character, Confidence, Leadership, Honesty, Responsibility & Accountability – These are rare qualities among today's athletes, and your child will learn them while training here. These traits are critical to his / her success in sports AND life, and we aim to help your child excel in ALL of these areas.
As an Underground Strength Gym Student, Excellence in all areas of your life is expected, mediocrity is rejected. Your efforts should be your best at all times, nothing less is accepted here. Anything less than your best will result in your membership being revoked. We don't have the time or energy to waste on someone who is satisfied with average efforts and average results. We respect that you or your parents are investing your money to train here and that is something we take VERY seriously.
But, Not Everyone is Accepted into Our Program. Not because we are rude, but because we care about our athletes first and foremost. Anyone who brings down the energy or interferes with the passion of your goals ruins workouts for the dedicated athletes we train.
This includes athletes AND parents.
NOTE to Parents:
Please understand and respect that Our gym is strictly for athletes and coaches ONLY.
Parents are NOT allowed to come into our training area as this has proven to be a liability and an overall negative experience for both the athlete(s) and the coaches with parents screaming from the side of the gym or trying to coach their child. No exceptions are allowed.
If you are a parent who is obnoxious, overbearing and interrupts our workouts you are not welcome here. Rude and overbearing parents make other athletes feel uncomfortable and ALWAYS ruin the workout for their son / daughter by intruding in their workouts and trying to tell the Coaches what is right or wrong.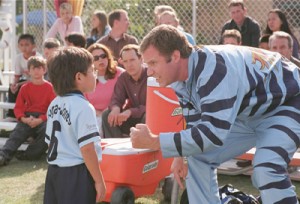 We are the experts and for this relationship to work you must trust us fully. Period. Our results have been proven time and again, years after year after year.
Your role as a parent is to support your child in coming here and letting us do the training. If you're in our gym, hovering over your child, shouting from the sidelines while we try to coach you will ruin the atmosphere for your child and the others.

Please drop your child off 5-10 minutes early and then pick up at the top of the hour.
At home we'll need your support to help follow our nutrition guidelines as well as our extra flexibility and training to be done at home. Our program is a complete system and to make it work best the parents must help us as well as their child.

Above, Team Underground After A Summer Workout!
Only highly dedicated, highly motivated athletes are accepted into the program. No exceptions. This ensures that every athlete training at our gym compliments one another and helps raise the bar for one another.
Showing up late, complaining, making excuses, etc. is unacceptable at The Underground Strength Gym.
There are Coaches and Trainers flying in from around the world to learn about our Underground Strength methods in an effort to bring superior training back to their country, their gym and / or their team. This is YOUR opportunity to help your child get the best training possible.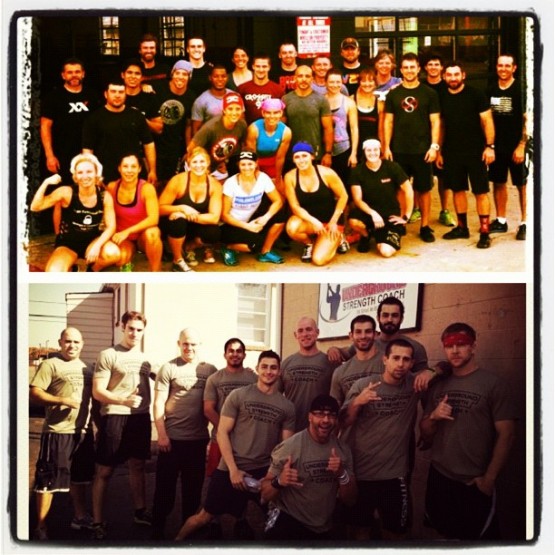 Above, Coaches From Around The World Travel Every Month To Learn Our Powerful, Underground Strength System. Your Child Has The Opportunity Of A Lifetime….
This is likely NOT an opportunity you had as a child and many former athletes always tell us they wished they had this opportunity when they were competing. Well, now is YOUR chance to give your child his / her best chance to succeed. To make it work, your support and commitment is needed.
Coaches fly in from Canada, The UK, Europe, Australia, The Caribbean Islands and More….. You Have An Opportunity Close To Your Home. To Think You're Too Busy Or Your Child Is Too Busy Only Hurts You….. Time Flies TOO fast, give your child the opportunity to excel NOW, not next season, next week, next month, etc…..
Top Performing Teams such as Rutgers University Wrestling, Lehigh University Wrestling Team & Blair Academy Wrestling Team seek out our coaching services as well. They KNOW we are the best when it comes to transforming athletes into stronger, faster, more explosive and more confident athletes.
Blair Wrestling Academy Training Underground!
Rutgers Wrestlers In Training
___________________
"….. He has Loved every second of training at The Underground. I have never seen him dedicated to anything like he is to Underground Training."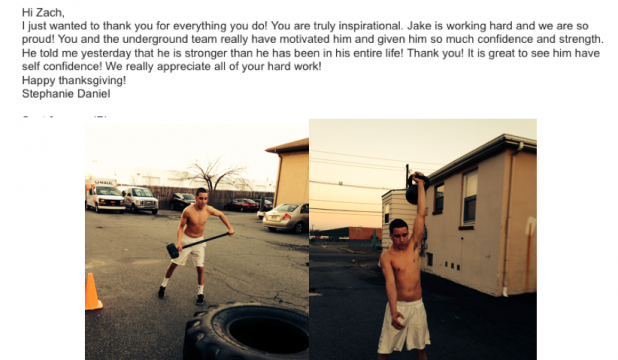 Dear Zach,
Thank you for everything you have done over the past few years for Jake. He will be leaving to go to Kings college tomorrow and begin the next phase as a college student athlete. We are really excited for him.
He has learned so much from you and the underground crew.
He has loved every second of training at the underground. I have never seen him dedicated to anything like he is to underground training.
I know he is going to miss it. He already plans to come during break. Please thank LaSalle for working with Jake as well.
He has been an inspiration to him as well. The kid only has great things to say about all of you. You have been an important part of his life and critical to his growth as an athlete and as man, thank you! Keep doing what you do!
Stephanie Daniel (Mom)
___________________
Membership Prices & Options
We don't offer sessions or count how often you train here.
Instead, we offer membership which means Unlimited Training Sessions & Commitment from YOU.
We understand that building championship athletes is a long term process, not a quick fix that happens in a few workouts. The fads and gimmicks promise those lies, we focus on Honesty & Integrity.

We play the long game here. If you train on and off, your results will be sporadic. Our best athletes train year round and in turn, we recommend athletes train all year round.
– Membership offers Unlimited Training. Most of our high school athletes train with us 2 – 4 x week while most of our middle school athletes train with us 2-3 x week. Some middle school athletes are highly motivated to train more often than 3 x week and if they are emotionally / physically ready, we recommend this as well.

– All workouts are Coached and individualized according to your child's sport, his / her weak areas and the time of year (off season / in season etc)

– Unlimited access to our gym ensures your child gets expert coaching each and every time he / she is here.

How Membership Works….
– ALL memberships are billed via monthly EFT credit card & renewed on the 1st of each month.

– Membership is pro rated and begins on the first day of your training. From there, membership will always renew on the 1st of the month.
Need to Cancel?

It's Simple. Just E Mail us 2 Weeks Prior to the 1st of the Month.
UndergroundStrengthCoach at gmail dot com
Sorry, we do not accept check or cash on a monthly basis as this has proven to become a bill collecting process.
Our expertise is in Coaching & changing the lives of young athletes rather than being bill collectors. We appreciate your understanding with this. Thank you.



Of Note:

If price is your main concern then we are NOT the right program for you.

While other cookie cutter training facilities try to undercut everyone else with price it also reflects on their lack of expertise.
Our track record of transforming and helping hundreds of athletes that have walked through these doors does not fit us into the Wal Mart of Athlete Strength & Conditioning.

You can go to the local gym or health club chain that looks flashy and nice but you will never find the expertise and caring found here by our Underground Strength Coaches.
 Underground Strength Gym Membership Options
All Training is a Minimum of 3 Months Except College Athletes.
The Most Successful Athletes Train Year Round, Regardless of Off Season or In Season.
Investment for Membership Is Below, With The Best Value for The Parents Who Understand & Commit To A Year Round Training Program.
____________
Middle School Membership:

3 Months + Auto Renew: $195 / Month
____________
High School Membership:
3 Months + Monthly Auto Renew: $295 / Month + Auto Renew

12 Months + Auto Renew: $195 / Month + Auto Renew

In Season / 1 x Week: $125 / Month (NOTE: NOT all athletes use 1 x Week Training in season, Most Continue with Shorter Sessions & Unlimited Membership)
College / Adult:
$195 / Monthly + Auto Renew
In Season Training:
1 x Week Training / $ 125 Month
NOTE: If you want to train more than 1 x week in season then you simply stick to our unlimited training.
Cancellation Policy is Simple: E Mail us 2 Weeks Prior to the 1st of the Month to Cancel. NO Exceptions. Parents – You Will receive an Agreement to E Sign When Becoming a Member
New Members receive a Welcome Packet with membership policy, nutrition guidelines, lifestyle tips, at home mobility / flexibility and more.
In the summer time we offer morning hours and sometimes change the evening hours.

If You're A Supportive Parent of a Hard Working Athlete, Sign Up for Your Child's

Free Trial & Assessment HERE



Life Long Lessons & Why Your Child Needs Something Unique and Different Than Their Competition….
ALL athletes need to get the edge over their competition if they want to truly excel and stand apart from the crowd. Their competition is already doing everything they are doing: attending athletic camps and clubs specific to their sport, training in their high school or collegiate weight room, etc.
If you're doing the same training as everyone else how do you expect to set yourself apart from the pack? The truth is that you can't, you are simply meeting the status quo.
Our methods are specifically geared towards the development of your child, turning weak points into strong points and developing overall athleticism specific to their sport.
The methods used here did not come about from a weekend course or a few books like most other "coaches". Our expertise has been crafted and molded, battle tested and proven with our athletes achieving above normal success time and again.
Why You Need an Expert For Your Child

The way we organize our training methods and training tools together is what separates us from the typical athlete development program and is exactly why our results quickly skyrocket the progress of any athlete who is part of our program.
Many parents and athletic coaches try to take the performance preparation into their own hands by getting the same training tools, thinking the equipment is the answer. Tools such as Russian Kettlebells, tractor tires, kegs, etc. Having the exercise tools does NOT qualify you as an expert.
For Example: My Father has Kettlebells at his house, this does NOT qualify him to train you or other athletes. I have a Football and Rugby ball in my house, this does NOT qualify me to Coach these sports.
Before being accepted into our program, Both the Parent AND athlete are interviewed because we not only require highly committed athletes, but we look for parents to be supportive of what we do and understand that commitment to their child will be a long term journey.

** Serious Inquiries Only Please **
Military / Government Agencies / Specialized Seminars: Military, Law Enforcement and other Special Government Units are taken into consideration for acceptance depending on the nature and time frame of the project. This is an elite program and is taken very seriously. The program is constructed by Zach Even – Esh and lasts as long as necessary to achieve the desired goals of the specific group / unit.
The Underground Strength Gym Contact Info:
UndergroundStrengthCoach@gmail.com
To Apply for Membership Please Complete Our Introductory Training Form

HERE

.



** DO NOT SIGN Up If You Live Outside Of NJ **