Adult Jump Start

Have FUN, Meet Awesome Friends & Get STRONGER.
RESULTS GUARANTEED!

Dear Friend,
Thanks for stopping by and congratulations on taking your first step towards improving your health and truly, your life.
We have 2 locations for our adult members: Manasquan & Scotch Plains.

Both gyms follow the same, result proven system: We get you TWICE the results in HALF the time. You are NOT forced into a program. Instead, we adjust the program to match your goals and your needs.
Injuries? New to exercise or maybe it's been a while?
NO worries. Our team of Expert Coaches will slowly build you up in training to match your goals.
Just show up, we'll handle the rest for you! It's That Easy :)!
Here's What You Can Expect During Your 4 Week Jump Start With Us:
  You will melt away your unwanted, troubled body fat
  Your body will transform itself with lean, strong muscles
  Your energy levels will dramatically increase and you'll sleep like a baby every night
  You will get stronger and feel like a super human with all your extra energy
  You will have a more stable, more positive mood throughout the day 🙂
  Your waist size & numbers on the scale will go down
  You will make friends with other awesome people who want you to succeed
  You will build healthy, lean muscle that transforms your body into a fat burning machine
You'll Get Twice the Results in Half the time with our Team of Expert Coaches.
Our Next Adult Jump Start Begins June 4th & Ends June 29th



Registration Deadline is June 2nd
$197 Only $127

Sign Up HERE

Before Registration is FULL
Our Adult Jump Start Schedule Is:
Monday – Thursday: 6 PM
Friday: 4 PM
Saturday: 9 AM
Regardless of your ability level, we tailor each training session to your abilities so there is no need to feel intimidated to train here.
All you need to do is commit to doing the best you can each and every workout and we'll help you take care of the rest.
We LOVE people who understand that taking care of their health is a priority.

In addition to having a blast while training and getting results, you can expect to transform other areas of your life while training with us.

There is no gossip or negativity here, only a high energy, supportive environment that inspires you to Succeed in ALL areas of your life, not just health & fitness.
We create a Positive Environment with world class coaching to ensure that you look and feel your best each and every time you train with us.
Results are Guaranteed.

"The Underground Strength Gym Is A Place Where the BEST Gets Brought of You, Not Only In The Gym But Also In Your Life…
"Zach Empowers Those Who Are Committed To Bettering Themselves…. Makes You A Better Person…."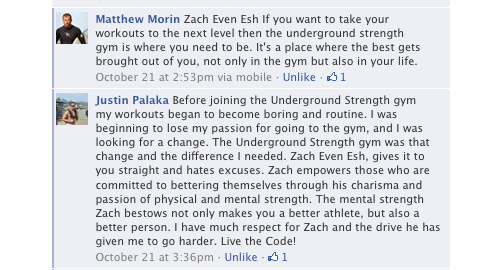 ___________________
"This Place Changed My Life. I Became Committed To Being A Better Person… Strong Mind, Strong Body, Strong Spirit…. "
"I Love Training Here & Getting Results….. It's Motivating & Humbling…."
Check Out Our Adults VS Young Gs – Age Has NO Limits!

"Zach Has Taught Me A Lot & Exceeded My Expectations…. Feel Really Lucky To Train Here….."
Chris Romanator / Brick, NJ

"My lack of fitness was taking its toll on my life AND my business….
I was tired at work, and after work I had no energy for family, work around the house or anything else…..
Six weeks later, my body fat has gone from 20% to 13% and is still dropping!!
I feel great and I am back on the mat training Jiu Jitsu again, AND my Coach told me the other day that I am 100% getting that AWESOME New Black Belt!"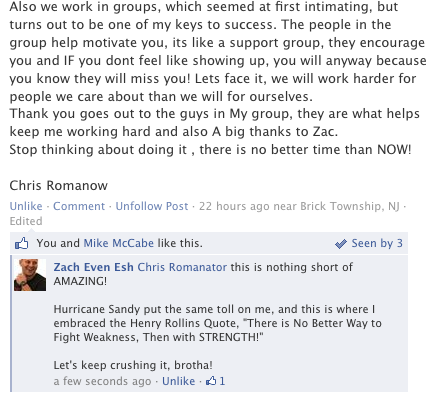 Chris Romanow Goes From 20% Body Fat to 13% BodyFat in Only 6 Weeks!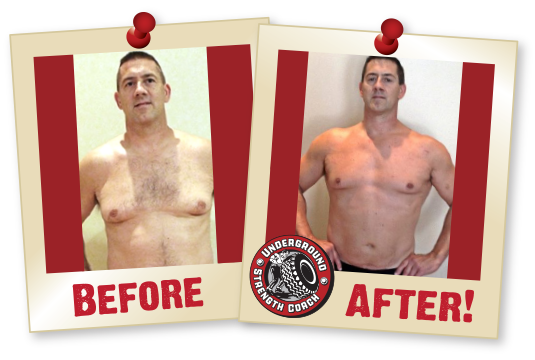 Big Mike Transforms Himself In 6 Weeks!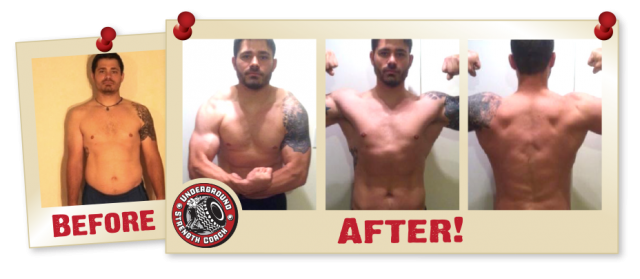 ___________________
"The Underground Strength Gym Brought Back An Intensity To Carry Over To My Workouts and To My Life….. I've Regained My Hunger For Pushing Myself….."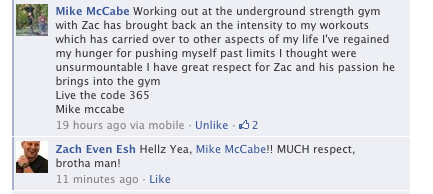 Ray Jaz In "Best Shape of My Life" at Age 49!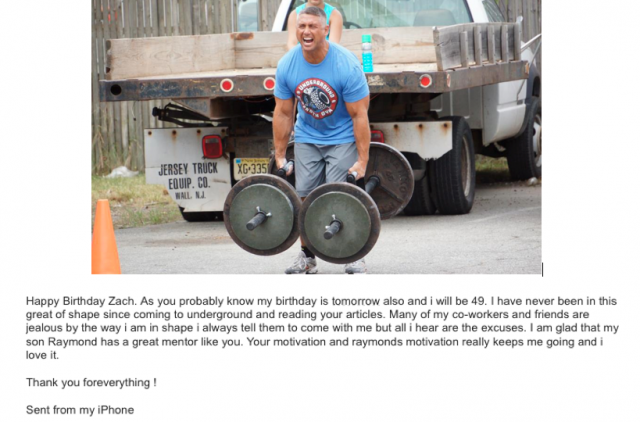 Here's How To Get Started. It's Easy!

Register Below for Your Jump Start Program at The Manasquan Underground Strength Gym.

It's a 4 Week Jump Start and there is NO obligation afterwards. We'll invite you to join us for monthly membership after your Jump Start and our goal is to change your life!
Nothing better than having FUN & Getting Results FAST!

Our Next Adult Jump Start Begins June 4th & Ends June 29th



Registration Deadline is June 2nd
$197 Only $127
Sign Up HERE Before Registration is FULL
Our Adult Jump Start Schedule Is:

Monday – Thursday: 6 PM
Friday: 4 PM
Saturday: 9 AM
AFTER Your Jump Start, You Can Schedule to Train With Us During ANY of Our Open Hours!
Your Goal During the Jump Start is to Train 3 x Week but If You'd Like to Train More, You Can :)!
Manasquan Underground Strength Gym Address:

202 East Main St

(Behind Sotheby's & Kenny's Garage)

Manasquan, NJ 08736

Street Parking at CVS or off Main St / Wyckoff
** Please arrive 5 minutes early for Mobility & Stretching and also to respect that we all need to start on time and finish on time. Training for our adults lasts approximately 45 minutes per session.

Our Next Adult Jump Start Begins June 4th & Ends June 29th

Registration Deadline is June 2nd
$197 Only $127

Sign Up HERE Before Registration is FULL
If you have any questions feel free to e mail us at: UndergroundStrengthCoach (@) GMail.com