Our Annual Lift STRONG Fundraiser is coming! 
All details are listed / explained below:
Date: Friday, Dec. 15th 
Registration Time: 5:45 PM
Start Time: 6 PM 
Location: Underground Strength Gym 
202 East Main St Unit 4 
Manasquan, NJ 
Parking on Main St. or Across the street in the parking lot for Corner Bagelry and the old CVS lot. 
NOTE: We are 2 buildings behind Kenny's Auto and Sotheby's Real Estate. 
Registration: $20 Minimum donation but as always, feel free to donate more. 
Donate with cash or write a check to either foundation:
SEAL Future Fund or Wade's Army 
To learn more about our donations, see the links below:
LIFT STRONG EVENTS:
Middle School: 50 lb Medicine Ball Shouldering x 30 Seconds (Prizes for Top 3)
High School: Trap Bar Deadlift 1 RM 
Men's Open: Thick Bar Deadlift 1 RM (NO Straps) 
Prizes are AWESOME as Always!
EVENT DETAILS BELOW.
FEEL FREE TO SAVE IMAGES AND SHARE!
THANK YOU.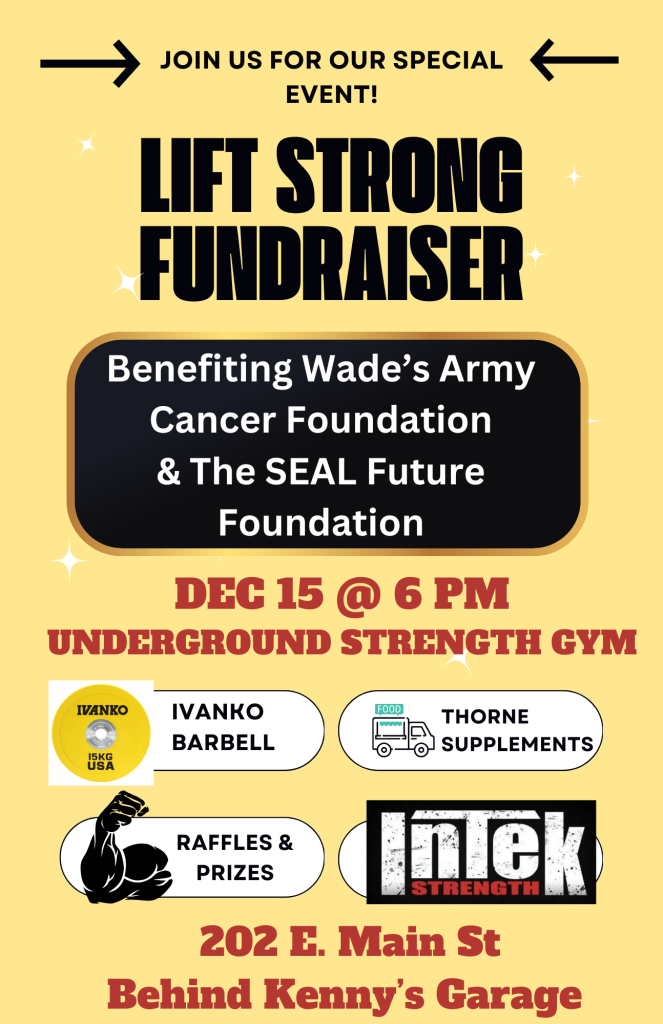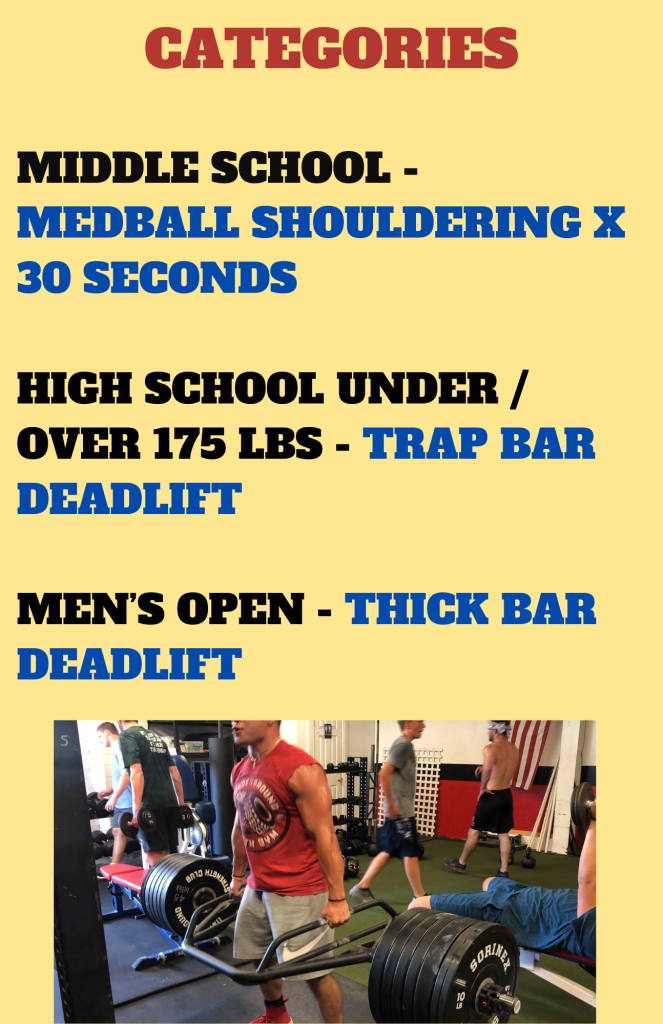 Every year since 2007 The Underground Strength Gym has been holding The Lift STRONG Fundraiser to benefit a Cancer and a Military Foundation. 
This year, we will benefit:
The Navy SEAL Future Foundation
Donation is $20 Minimum but feel free to donate more. We will be selling t shirts and raffling off a membership to The Underground Strength Gym. 
Registration is at the door. Cash or Check. If check, write check to the foundation of your choice or write to cash and we will split the donation.  
Sponsors and Gifts by: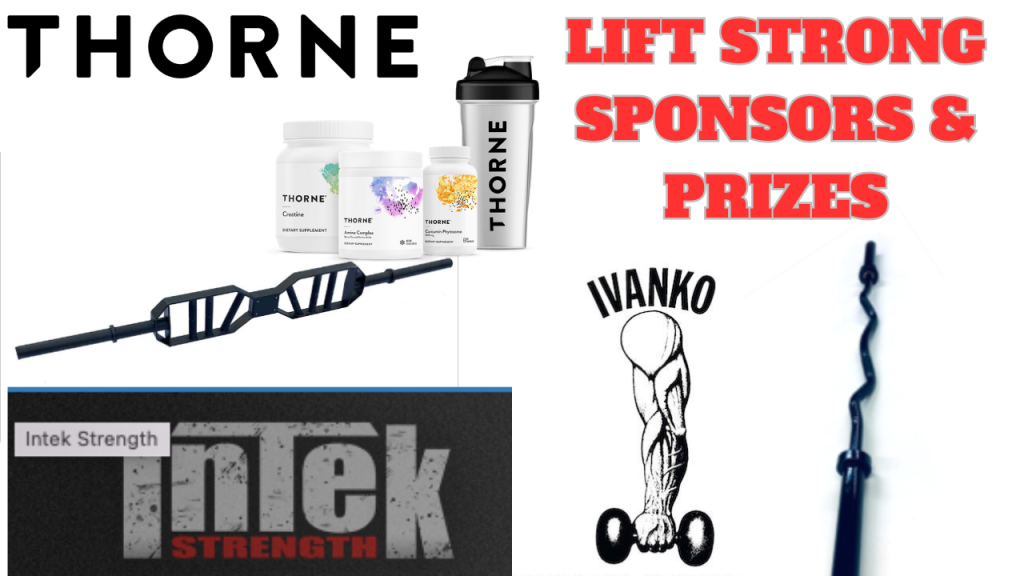 INTEK STRENGTH will be donating a Swiss Bar! 
IVANKO BARBELL  will be donating a curl bar!
THORNE HEALTH will be donating protein, creatine and vitamins. THORNE is the supplement of choice at The Underground Strength Gym. 

THINGS TO DO…..
Bring your friends.
ALL are invited, including friends and family who just want to WATCH.
ALL Donations are welcome.
Athletes can get sponsors by local businesses and family to help boost donations.
SHOW UP.
Make it happen! Our fundraisers should always be represented BEST by our own Underground Strength members!
ANY questions, just reach out!
See everyone soon! Registration at the Door. 
Live The Code 365,
Zach and Team