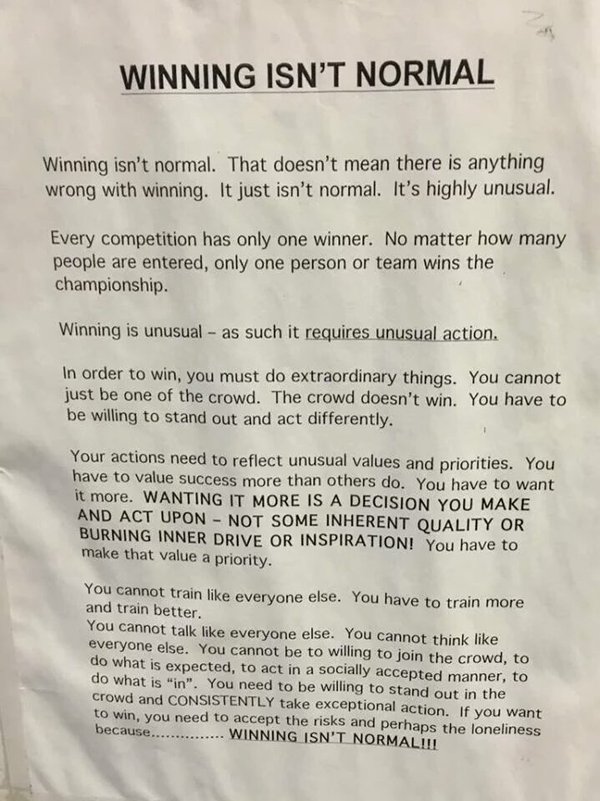 The Underground Strength Gym originated in my parents garage and backyard, around 2002.
Then, in 2004 I began training athletes from my first home in Edison.
We'd train in my garage, backyard and down the street at the local playground.
[youtube width="666″ height="366″]https://www.youtube.com/watch?v=cx1-eehKHrQ[/youtube]
The training was extremely intense and parents drove their kids to my house from up to 1 hour away, each way! That is NOT the norm nowadays, especially with the explosion of everyone calling themselves A "Strength Coach", I've learned MANY parents are perfectly happy with the Coach who is cheaper and more convenient.
As a Parent, not just as a Coach, I am still shocked at how I've had parents ask me for a discount while they talk to me from their car that costs anywhere from $50K – $110K.
As if the $50 discount is going to change their mind.
You either want the best for your child or not.
I'll certainly come across as arrogant and rude through this but that's not my point.
My point is this:
Kids don't know any better.
Many people talk about "This Generation" but it's actually the Parents.
The parents are in charge, NOT the kids.
Now, more than ever, kids need hard training, hard work, a great atmosphere and a mentor to show them how hard training carries over in life.
My friend texted me this morning and said, "In my 30 years of coaching, the past 10-15 years I am always teaching mental toughness, dedication and discipline. Before that I taught mostly sports skills. Times have changed."
Yes, times have changed, it's a fact and we must be able to find a way to make it work.
If you're a parent reading this, put off splurging on your fancy car, fancy clothes, fancy watch, etc and invest in your child.
Also, if finances are truly a challenge for you, NEVER ask for a discount when your BMW, Range Rover or Cadillac Escalade are parked 20 feet away.
This simply shows that you care more about how others view you than giving your child the best opportunities to succeed.
Kids grow up TOO fast.
I see them as 7th graders and before I know it they are seniors. Our most successful athletes always had the best support system, their parents.
Those who had parents who were looking to cut corners, their kids began doing the same and had an heir of "I'm good enough".
If "good enough" is what you want for your kids, sorry for wasting your time!
I would certainly say I don't fit into this world where average is accepted and excellence is punished.
Train to WIN in Sports And Life, I see no other way!