Date: December 23rd
5 PM
Manasquan Underground Strength Gym
Parking at CVS Across the Street
Every year since 2007, except during the year of Covid, I've held a fundraiser for a cancer and military foundation.
This past Fall I held a fundraiser for The Navy SEALs Fund at my high school in conjunction with Squatober. We raised over $5,500!
This December in conjunction with Sorinex's DEADCEMBER, we will support Wade's Army.
Wade's Army is a 501(c)3 non-profit organization standing arm in arm with families at the front lines of the fight against neuroblastoma.
Wade's Army raises money directly for children and parents affected by childhood cancer, while also supporting research programs and hospitals fighting to find a cure.
This fundraiser is open to everyone, members and non members.
Our goal is to simply raise as much money as possible for Wade's Army. ALL Funds are donated, not one dime is kept to cover any of our costs.
Donations are made at the door.
Cash or Check.
Check's can be written out to Wade's Army.
The details are below: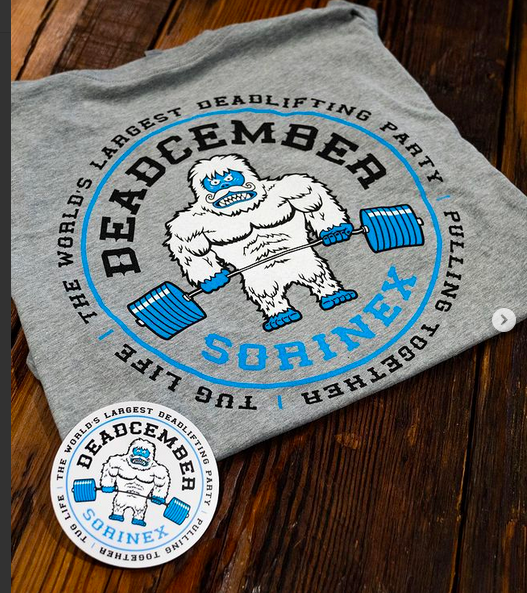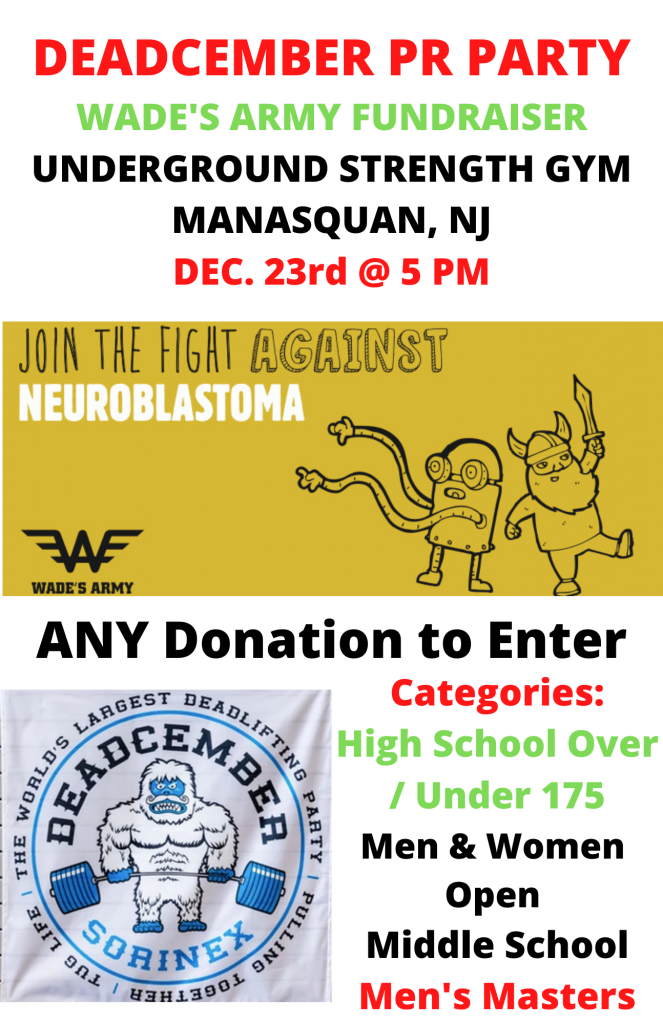 Our middle school athletes will perform medicine ball shouldering for 30 seconds instead of the Trap Bar Deadlift.
High School, Women's Open (16+ Older) & Men's Masters Will Use a Trap Bar
Men's Open will use a Straight Bar. NO Straps Allowed.
There will be prizes for the Top 3 in each category.
Our sponsors have donated gifts and prizes.
If you're under age 18, please have your parent / guardian Please sign THIS Liability Form.
We will also have paper waivers at the gym if needed.