I've been asked if we run a boot camp before?
When I think modern day bootcamp, I think about 8 lb dumbbells. Which, for many, that might do the work. BUT…..
In today's society, you need mental strength, spiritual strength and physical strength.
It comes through a different style of training…. a style of training that makes you feel like you can conquer the world when you're done with it.
Here's footage from our 'Underground Strength Camp', where one of our members, Stephen Krause, gives an inside look at "Going For It!!!"
GREAT job, Stephen, we love ya, brutha, and we LOVE seeing you feeling healthier, getting stronger, leaner and more confident!
[youtube width="640″ height="360″]http://www.youtube.com/watch?v=l_ben4vzz9g[/youtube]
Click HERE for Details on Our NJ Boot Camp…. errrrrr, I Mean, The Underground Strength Camp!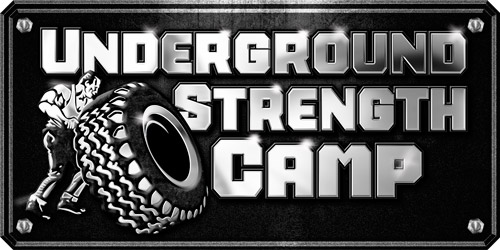 PS: Stephen went through Warrior University at The Underground Strength Gym with myself and The Ultimate Warrior
They walked approx. 5 miles to the gym around 6 AM and then faced perhaps the biggest challenges of their life for over 2 hrs.
The ticket to Stephen's success? He NEVER QUIT!
FREE Trial Workout For Adults at The Underground Strength Gym