"It is not the mountain we conquer but ourselves." ~ Edmund Hillary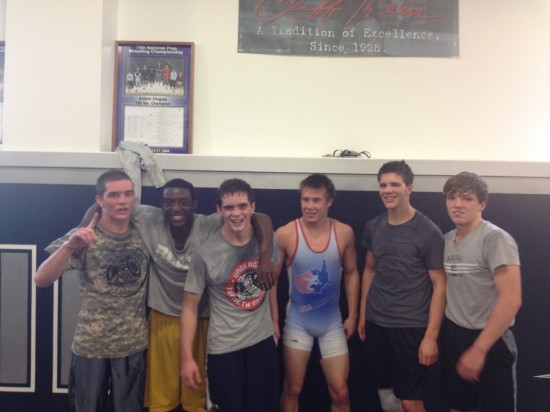 Above, Blair Wrestlers & Team Underground…. Drenched in Sweat, Some Blood, Aches & Pains But The Champions Always Do "Extra Credit!"

_________________
At The Underground Strength Gym, whenever the athletes finish a workout, I let our athletes know that they can stay extra and do "extra credit Champion workouts."
This can be ANYTHING, it doesn't have to be fancy, it can simply be doing an arm workout. It ALL adds up not just in the physical but most importantly, the mental aspect adds up.
When you do extra credit champion workouts, you boost confidence KNOWING you do the extra work that others make excuses for NOT doing.
Confidence is 1 of the Most Overlooked Aspects of a Training Program.
I've seen athletes who work hard BUT without great confidence, they never achieved the highest levels of success.