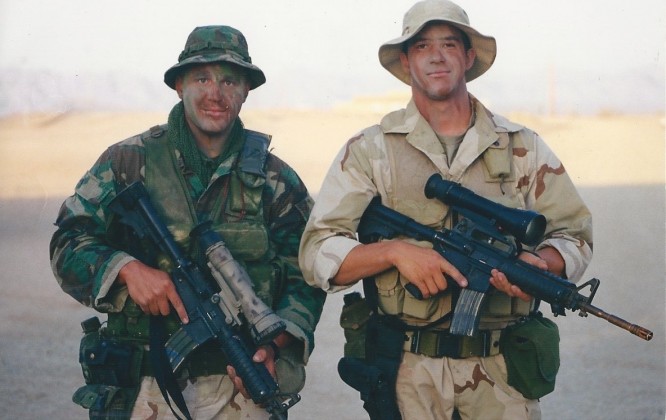 After interviewing Navy SEAL, Andy Stumpf for my STRONG Life Podcast, we came up with a plan t0 work together and do something BIGGER for The Navy SEAL Foundation.
Every year The Underground Strength Gym holds The LIFT STRONG Fundraiser for Leukemia and Lymphoma.
My goal is to also add another fundraiser each year for our Military who protects our country.
After 9 – 11 happened it completely changed the way I viewed our Military. In addition, as a parent, I am grateful beyond words for our freedom and for the men and women who volunteer to protect our freedom.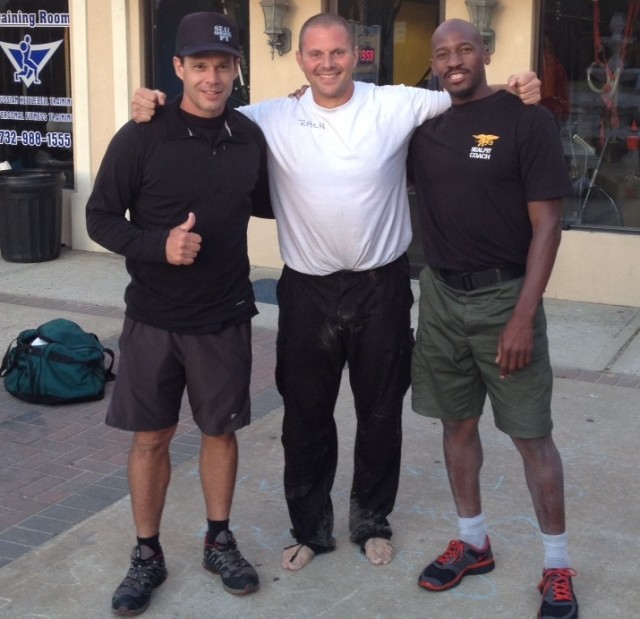 Above, with my Buddies & Navy SEALs / Mentors: Brad & Quatro Deuce
Since my early years of going full force as a Coach I have met a few Navy SEALs who have become close friends and mentors to me. They have helped shape my life and taught me how to live a STRONG Life.
This event is close to my heart and I'm excited for us to work together to help Andy's 'Man on a Mission' project which he explains in this Video:
[youtube width="640″ height="360″]https://www.youtube.com/watch?v=g8h1IP1t5SQ[/youtube]
Below are the events of this fundraiser.
Please read carefully and lock down your calendar to help make this AWESOME.
Date: Sunday, Oct. 11th
Registration Time: 8:30 AM – 8:50 AM
Start Time: 9 AM
Donations:
There are 2 Ways to Donate:
1) You can donate at the door ($20 Minimum) or…..
2) You Donate HERE but Print Your Donation Receipt for Your Proof & Entry
There will also be raffles and t shirts for sale so bring some extra cash, 100% of which will go back to Andy's Man On A Mission for The Navy SEAL Foundation.
Below are The Events & Categories: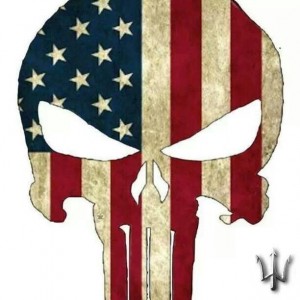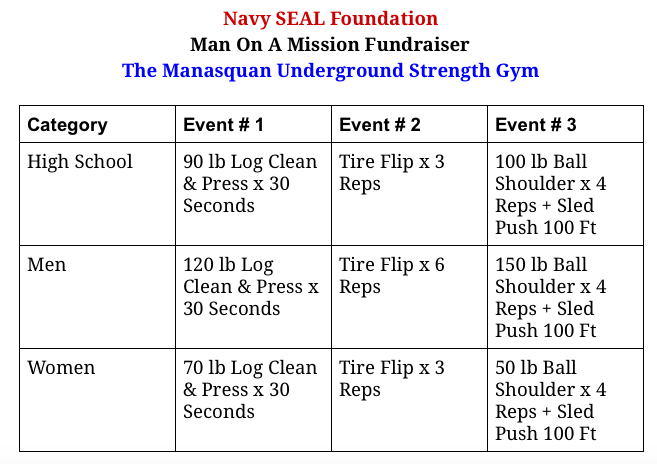 IMPORTANT NOTES:
– Non members of The Underground Strength Gym who are UNDER 18 years of age need A parent / guardian to sign a liability form.
– The Tire Will Weigh Approx. 400 lbs for the Tire Flip.
– Men and Women's Category are for any individuals who have graduated high school.
– If you'd like to practice these events feel free to sign up for a Free Workout at The Manasquan Underground Strength Gym HERE.
– If you are a gym owner please spread the word to your members and organize a group.
I am excited to see you at The Manasquan Underground Strength Gym on Sunday, October 11th.
Best Parking:
ACME Parking Lot in Manasquan
200 East Main St
The Gym is located at:
202 East Main St Unit 4 / Manasquan, NJ
2 Buildings Behind Sotheby's / Across from CVS
See you soon.
Live The Code 365,
–Z–