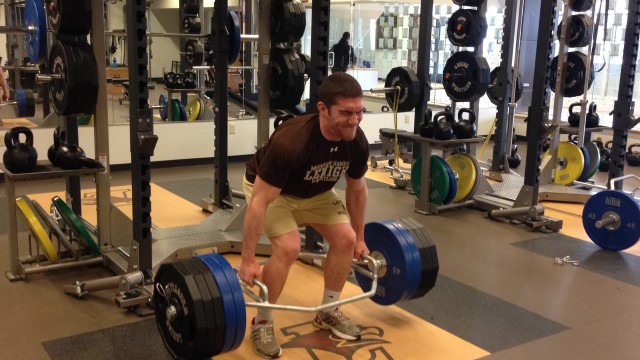 Here we GO!
This is 1 of MANY LIFT STRONG Fundraisers that we've done since opening our first "real" location in 2007 up in Edison! I can't even keep track of how many we've done since 2007. I believe this is the 11th or 12th Fundraiser for LLS!!!
This Fundraiser will be FUN as ALWAYS and in turn we get to do good for others and make a positive difference in this world!
Bring friends & family and then enjoy time through Manasquan downtown, the beach (less than 1 mile away!) OR 5 minutes away go to Jenkinson's Boardwalk in Point Pleasant Beach!
If you're a Coach / Parent bringing other athletes under age of 18, please Print & Have This Liability Form ==> Gym-Liability-PDF Signed from their parent / guardian. Thank YOU!
[youtube width="707″ height="400″]https://www.youtube.com/watch?v=EKaPT4pj-9o[/youtube]
We're going with a good ol' Push – Pull meet Plus The 350 lb Tire Flip for ALL BUT with a slight twist!
The Deadlift Challenge will be the Trap Bar Deadlift for ALL athletes, both high school and open men. This is a change from the straight bar to add a new challenge and keep everyone having FUN & out of their comfort zone.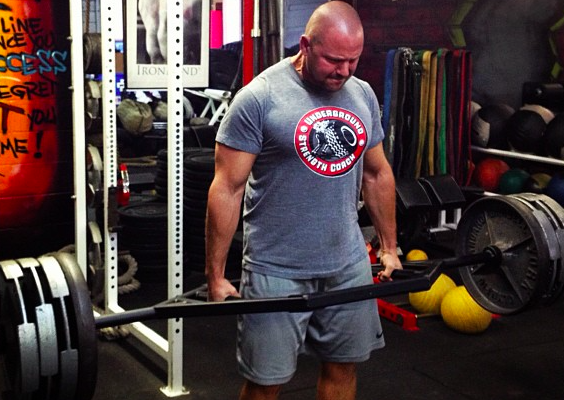 Women's OPEN Category?
We haven't had much success with women entering so we're going simple this time around with ONLY The High School & Men's Categories this Time.
BUT….. If you're a Coach & CAN DEFINITELY organize 5 + Women to Compete, We will make it happen. Contact me HERE & LMK!

THE CATEGORIES
1) Men's Open: Anyone who has graduated from high school
2) High School Under 175 lbs
3) High School Over 175 lbs
The 3 Events Will Be:
1) Trap Bar Deadlift (Low Handles for Men, High Handle for High School) Rising Bar.
We'll keep adding weight and it will be a process of elimination.
2) Bench Press for Reps.
– High School Under 175 lbs will Bench 135 x MAX Reps
– High School Over 175 lbs will Bench 165 x MAX Reps
– Men's Open Will Bench 205 x MAX Reps
3) The Good Ol' Tire Flip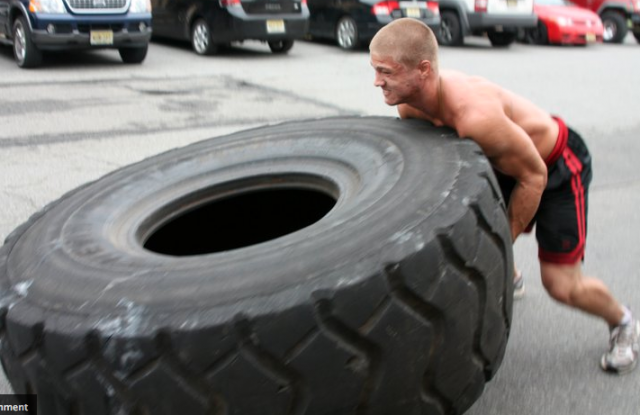 For the Sake of Time & Getting MORE People Involved instead of JUST the strongest around, We use the lighter 350 lb tire because we wanna see you move FAST through the event AND the BIG goal is to raise funds for The Leukemia & Lymphoma Society.
We don't want you worried if you can't flip a tire. 350 lbs is EASY so show up and BRING it! NO excuses.
– High School Under 175 lbs x 2 reps for Time
– High School Over 175 lbs x 3 reps for Time
– Men's Open x 4 reps for Time (Flip tire 2 reps in each direction)
PRIZES: There Will be AWESOME Prizes for The Top 3 in Each Category!
Location:

The Manasquan (NJ) Underground Strength Gym
202 East Main St (We're Located Behind Kenny's Auto)
PARKING: ACME or CVS at 202 East Main St
We are Right Next to The Manasquan Train Station
Date: Saturday, June 4th, 2016
Registration Time: 9:30 AM – 9:45 AM
Competition Start Time: 10 AM
Estimated Finish Time is before 12 Noon. Usually 90 Minutes is the Length.
Minimum Donation: $20 with Option to Donate More
How to Donate: At the Door via Cash or Check Written to The Leukemia & Lymphoma Society
If you're a High School Coach, Gym Owner or Have Friends who Love to Lift, Bring them and come to have FUN!
This is a Fundraiser so don't worry about who you can or can't lift heavier than. Do this to help others and make a difference in this world!
Local Coaches – This is a GREAT Opportunity for you to bring your team together for a GREAT Cause.
As always, invite friends and family to watch and support!
We'll be selling shirts and raffling off awesome gifts as well!
Questions?
Hit me up on Twitter or Contact Me HERE
See you on Saturday, June 4th!
Live The Code 365,
–Z–
Thank You to Our Sponsors Providing Gifts!