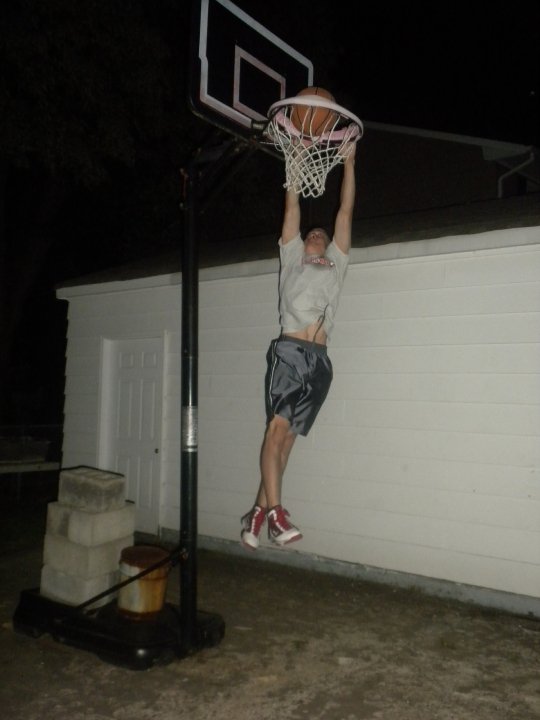 Greg Grippo of Edison, a Rutgers Prep Basketball Player shows the results of training at The Underground Strength Gym for 1 year:
– 40 lbs of Muscle Gained
– 62″ Box Jump
– Transferred out of Edison High into Rutgers Prep
– BIG time Gains in Confidence AND Basketball Skills
Many people ask us if we train for speed and power.
YES. ALL of our movements are based on making YOU faster and MORE explosive.
Watch Greg below, as he demonstrates the results of Underground Strength Training for Basketball
One year ago Greg was a Big Fish in a small pond. Being around other highly motivated athletes he committed himself to becoming a GREAT Basketball Player and increasing his chances of getting a Basketball scholarship for a great college, so he transferred out to Rutgers Prep.
The crazy thing is that Greg JUST turned 17 and is only a junior, so he has TWO seasons of high school basketball ahead of him!
Basketball Players tend to focus on skill work and not on getting stronger, faster and more conditioned. BIG MISTAKE!!
One look at Greg Grippo, an incoming Junior at Rutgers Prep who just turned 17 and gained 40 lbs of lean muscle in one year tells you what YOU need to start doing.
If you're a serious Basketball Player or a serious athlete then call us NOW & schedule your FREE trial workout. Serious Inquiries Only.
==> (732) 379 9370

In Strength,
–Z–
PS: If the only thing you do an athlete is practice your sports skills and perform NO specialized training to improve your performance (strength, speed, power, conditioning, injury prevention, confidence building….) then you are limiting your TRUE potential in your sport of focus.
Get the edge over your competition and reach your potential at The Underground Strength Gym of Edison, NJ.
Call while space is available ==> (732) 379-9370