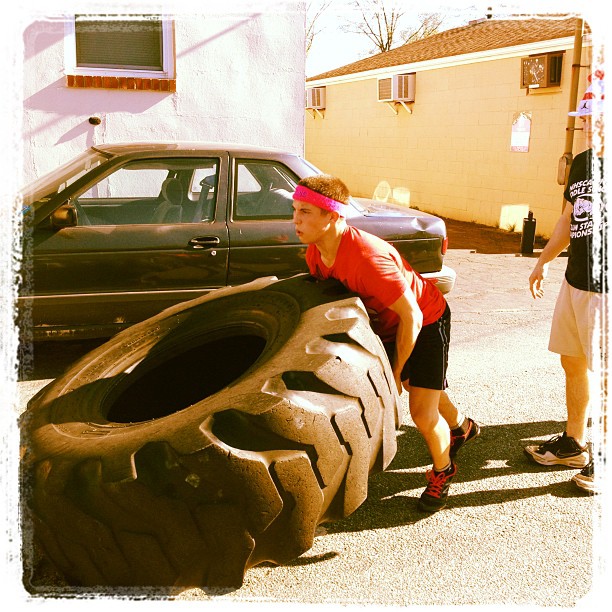 I've reached out to the Football Coaches of the Football players we train. They NEVER reply.
After a while, you begin to question who it's ALL about? Is about the kids, or is it about being strong enough to ask for help and be willing to create a team.
Heck, if Navy SEALs act as a team, why can't a Football Coach do it?
How does the e mail look like? Kinda like this…..
Hey Coach _______. I just wanted to reach out and introduce myself. My name is Zach Even – Esh & I'm a Strength Coach in Edison, NJ at The Underground Strength Gym. One of your players, John Smith, just signed up to begin training with us. We're psyched to work with him and I just wanted to see how we can make it a better player for your team.
If you need our help in working on any weak areas just say the word. Anything you need from us, don't hesitate to e mail or call me on my personal cell at 123-555-5555.
[youtube width="640″ height="360″]http://www.youtube.com/watch?v=3io5X-99A_0[/youtube]
Almost every wrestling coach I connect with replies to an e mail or phone call. Their common reason is this, from their own words: "We saw what training with you did for Jimmy and we think it's awesome. He's completely transformed. We wanna send more of our guys your way."
We have wrestling coaches organizing team workouts by getting 5 – 10 of their wrestlers together and we offer team discounts or sometimes we train them outside of The Underground Strength Gym.
We respect this commitment BIG time because these wrestling coaches "Get it." They view the kids as # 1, and after all, that IS what it's ALL about, isn't it!?!
[youtube width="640″ height="360″]http://www.youtube.com/watch?v=lWXZLzfp-0Y[/youtube]
Some Coaches didn't get that memo. That pisses me off.
These Coaches need to drop the egos and be receptive to our help. We're experts in our area and want to help. It's quite simple.