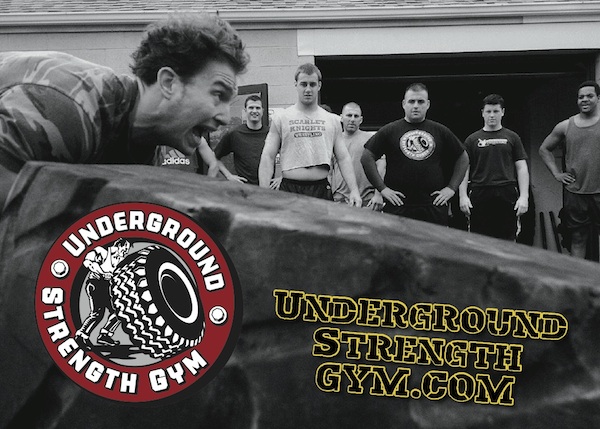 Check out our BEAST, Curls, tearing it up one week before he had to head to Football Camp at Johns Hopkins University.
The best thing we did for Curls was get him to wrestle Senior Year in high school – he became faster, more explosive, more athletic, more agile, mobile and hostile 🙂
As you can see, at 240 lbs, we train him to be READY for practice AND the games. How many 240 lb Football players do you know who can crank explosive squats and then perform pull ups as "active recovery"?!?!
Check the Vid….
The most successful AND the smartest athletes train YEAR round, yes, even IN Season.
So, if you had plans for sitting on your ass in season then you're making a BIG mistake. While your competition gets weaker you should focus on remaining stronger. The training will also give you that mental edge, so when times are tough, you won't be questioning yourself if you did the work necessary to win.
If you train at The Underground, you DEFINITELY won't question yourself. You'll KNOW you had the best training to prep you for battle, your competition will NOT have this advantage.
Lead from the FRONT
–Z–
PS: Do you want to become a champion? Do you want to get the edge over your competition with the BEST training methods for your sport? Call or e mail us for a FREE Trial. If you meet the prerequisite standards you'll be invited inside our program.
Serious Inquiries Only Please, Click HERE to see our membership requirements and expectations
Call Now: (732) 379-9370
E Mail Click HERE
PPS: Wrestlers of the Shore Conference, Click HERE to apply for our satellite location in Avon.