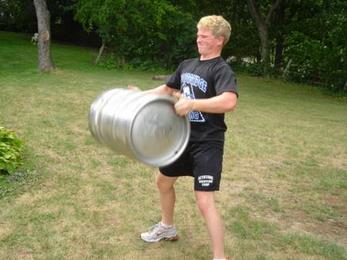 With The Underground cranking inside Shore Thing Wrestling Club one would assume these guys would wanna take advantage of what is IN their own back yard. Perhaps NOT.
Perhaps sleeping in is better than winning?
One team which IS showing dedication is The Monmouth Regional High School Wrestling team, traveling all the way from Tinton Falls.
The wrestlers who think all they need to do is wrestle and go to the local gym, bench press and do curls are FAR off path.
Check out The Monmouth Regional Wrestling Team getting after it….
I'm a bit shocked at the wrestlers who are not SERIOUS about winning. I guess they don't care if they win OR lose.
That is better for YOU though, because if you blend a quality wresting club with Underground, you WILL be a Force and will put fear in the eyes of your competitors.
Just ask The Rutgers Wrestlers and Blair Wresting Team, BOTH of whom have sought out the BEST wresting training in the world.
In Strength,
–Z–
PS: If you're a serious athlete and have supportive parents and want to dominate in your sport, e mail me for your interview. Not All applicants are accepted.
Locations are Edison, NJ for ALL athletes and inside Shore Thing Wreslting Club in Lakewood, NJ for wrestlers only.
UndergroundStrengthCoach (at) Gmail.com
Space is Limited. Serious Inquiries Only Please. Thank You.