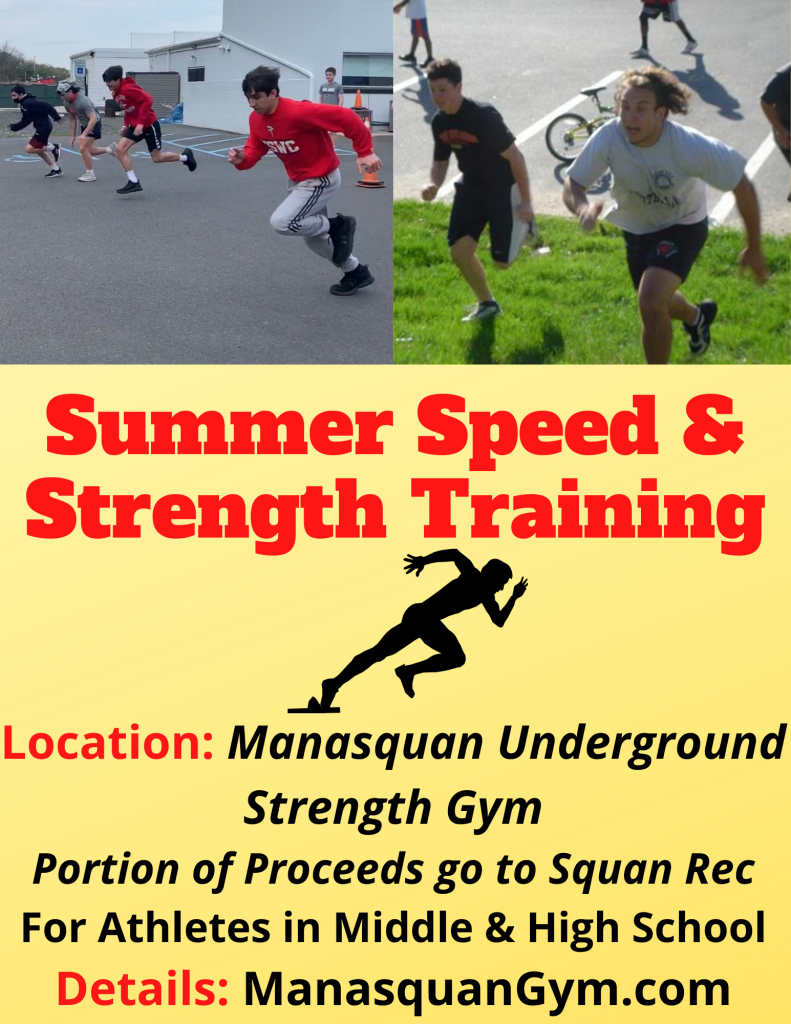 The Manasquan Underground Strength Gym is partnered with The Manasquan Recreation Program for The Summer of 2021.
A portion of the proceeds will be donated to The Manasquan Recreation Program.
Your Son / Daughter Will Get Faster, Stronger, More Confident and in the Best Shape of their Life.
Guaranteed!
Every training session incorporates the following:
Athletic Based Warm Up for Speed & Power Development
Mobility for Health & Injury Reduction
Speed & Agility
Age Appropriate Strength Training (Training is adjusted for middle school, high school and college athletes)
Mindset / Confidence Building
Nutrition Guidance
For Full Details on how The Underground Strength Gym can help your son or daughter, please thoroughly read our main website HERE.
Our schedule is HERE (Summer Morning Hours will be announced soon).
Billing begins on the First day of membership and is pro rated in relation to the 1st of the month.
Billing will auto renew on the 1st of each month.
To cancel membership, please email Sarah at

UndergroundStrengthCoach@gmail.com

2 weeks prior to the 1st of the month.

This membership is not for existing or past Underground Strength Gym members, only for NEW members
Month to Month Membership is $295 / Month.

Long Term Membership, 12 Months is $195 / Month

Please see exactly how membership works by reading our home page thoroughly from top to bottom HERE
See our Success Stories HERE
After the Trial, you can email Sarah to begin membership:

UndergroundStrengthCoach@gmail.com