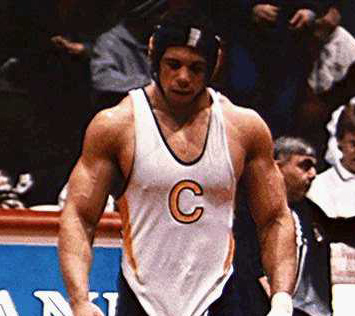 Congrats goes to Brendan "Curly" Calas for winning The Iron Horse Invitational Wrestling Tournament.
Curly is from Clark, NJ and attends Seton Hall Prep. Only a freshman, Curly is a slick wrestler who just set the stage for what he's about to do this coming wrestling season!
The worst part, especially for his competition, is that this kid is only a freshman!
Curly has been training with us for approximately 2 years, starting when he was finishing up 6th grade.
His training has gone into an entirely new realm now that he is a high school wrestler.
But, the smartest thing that an athlete can do is begin training at a young age. This allows us to build a foundation of athleticism, full body strength and power as well as reducing the chances of injury.
The mistake most parents and coaches make, especially in the United States, is to specialize in one sport and offer no additional training to supplement their sport, to balance their sport or to allow for mental and physical breaks.
Looks like Curly is on the right path.
In Strength,
–Z–
PS: If you are interested in our program please see our "Membership Info" link at the top of the page. This goes over our expectations and membership options.
Not all applicants are accepted. If our program looks suitable for you, please call us and we can schedule our trial session to see if you are a good fir for our program.