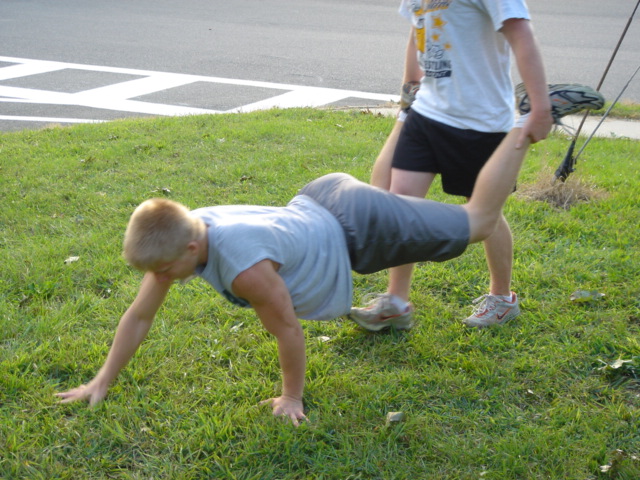 Begining Tuesday, October 28th, I will be holding a pre season Underground conditioning class at Gene Lezark's CJA Wrestling Club.
Serious applicants will only be accepted.
The course will run for 6 consecutive Tuesdays with Scott Winston adding a bonus 7th day training session. Yes, THE Scott Winston who never lost a high school wrestling match and was an Underground trained athlete back when we started in the back yard, until he moved down to south Joisey.
These workouts are going to physically and mentally prepare wrestlers to dominate and kick some serious tail.
I am super psyched for this to kick off and we are limiting admission to 24 kids, no extra, no late sign ups.
You're either in or you're going to be sitting in the stands watching us dominate and kill it.
Time to take action.
Bring it!
Kill it!
–Coach Z–
PS: Want in? You must be a member of Gene's CJA Wrestling Club in North Brunswick, NJ. Sign ups are being held until the Monday prior to our first day. E mail me w/any questions at UndergroundStrengthCoach@gmail.com