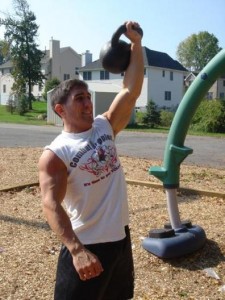 Due to the weather mixed with the holiday rush, I am closing the gym to keep everyone off the streets and safe.
Simply call us to schedule your next session or e mail us if it before Monday morning.
(732) 379 – 9370
UndergroundStrengthCoach@gmail.com
This does not mean you should take a day off and rest. If you have a Kettlebell at home, use it!
Dumbbells or a barbell? Use them!
Bodyweight? You got it ==> 100 push ups, 100 squats, 100 lunges, 100 sit ups: break it down into 4 rounds x 25 each
See you guys next week, ready to kill it!
Remember, Wednesday morning holiday workout, 9 AM – show up and bring your A game, it's gonna be a rugged, hard nosed workout!
Kill it!
–Coach Z–
PS: Got serious friends who REALLY want to excel and dominate, let us know and you cna bring them in as  aguest. Serious inquiries only!