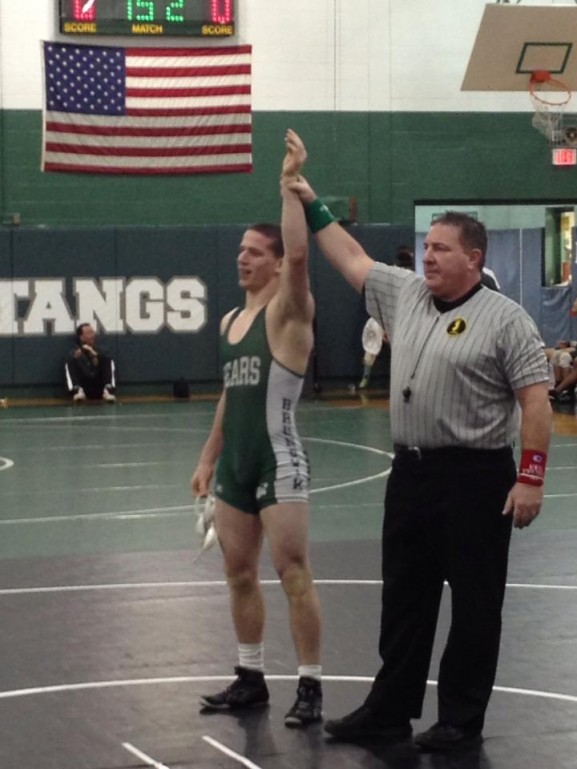 Above, Jonathan Shleyfer gets his hand raised after breaking the school record for most wins (104 Wins!) at East Brunswick High School
Jon Shleyfer is only a junior and with 3 weeks left this season he will be racking up MORE wins.
His success is NO surprise as he trains year round in both wrestling and at The Underground.
His motivation is extremely high and he wants to WIN.
Check out this interview from 2 weeks ago at the end of a tough workout…..
[youtube width="640″ height="360″]http://www.youtube.com/watch?v=L3B7VhKqFqM&feature=share&list=UUqfeXppJ0gH-xMteusTeVEg[/youtube]
If you want to win, train at The Underground. It's that simple.
Our results can't be matched. Our web sites can be copied but our results, NEVER.
Call Us for your child's intro workout: (732) 379-9370
In Strength,
–Z–