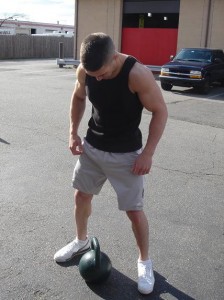 Russian Kettlebells – yes, they're just a tool, but a damn effective tool.
Just 1 part of our arsenal for developing strong as hell, fast as hell and mentally tough athletes.
Here's a workout soon to be performed at The Underground Strength Gym, inspired by my good friend, Jonny Hinds.
10 Minutes
15 / 15 (15 seconds work / 15 seconds rest)
Double Kettlebell Clean & Press
This could get ugly!
–Coach Z–
(732) 379 – 9370