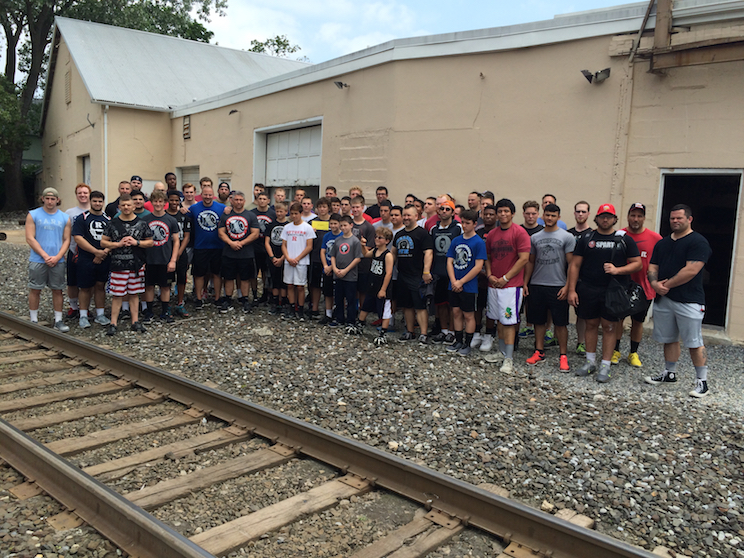 WOW!
Lift STRONG 2016 held at The Manasquan Underground Strength Gym was an AMAZING Success!
19 Men's Open Competitors
8 Middle School Competitors
33 HS Competitors
We have some extra donations coming in this week so that brings us just over $3K in Donations for The Leukemia and Lymphoma Society!!!
This has been Our biggest / best fundraiser for Leukemia and Lymphoma Society ever!
Thank you to ALL who supported in some shape or form. I know many had sport games, SATs and many other things happening.
Dimitrious Morgan was the ONLY Manasquan High School Athlete to compete.
Understandably so, it's a LONG road to get here from Manasquan :)!
There were Coaches who organized athletes from their teams from over 1 hour each way, THAT is Dedication & Caring!
Those schools / teams were Randolph High School, Notre Dame Prep and Woodbridge HS.
I LOVE when Coaches support what we do, it shows who REALLY cares and who "gets it".
The most successful coaches have open minds and will find ANY resource allowed and available to help
their athletes achieve more Success!
This was our FIRST time ever holding a middle school category and our 8 athletes got after it BIG time. 7 were from our Manasquan location & Jordan Campbell from our Edison location was the LONE rep from Team Edison!
It was VERY CLOSE across the board for our middle school athletes, often times each athlete inched one another out by only a few hundreds of a second!
See ALL Lift STRONG 2016 Photos HERE
Our sponsor came through BIG time, my friends at SORINEX.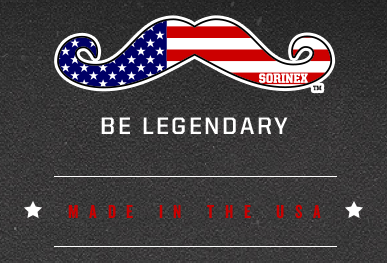 Give SORINEX a shout on FB or Twitter and please thank them for supporting us the past 3 or 4 years.

I have been buying equipment from them since the garage days!
Here are The Results….
– 33 High School Athletes Total
– Dimitri Morgan of Manasquan had the 2nd best Deadlift with 545 lbs
– 10 Men's Competitors
– 8 Middle School Athletes
Looked to be around 80 0r 90 people in The Manasquan Underground Strength Gym!
Manasquan Councilman Owen McCarthy stopped in to see what we do at The Underground and was impressed with our BIG turn out!
TOTAL DONATIONS: $3,050 as of now, plus a few more donations coming in this week Making this Our BIGGEST fundraiser success ever for Leukemia and Lymphoma Society.
We broke the $3K mark for the first time ever since starting The Lift STRONG Fundraiser in 2007!!!
Of Note:
Coaches who organized groups were Woodbridge High School,  Randolph High School and Notre Dame Prep High School
Competitors from all around NJ and Philly traveled to Manasquan.
The Best Lifts for Each Category Were:
High School Over 175
Best Trap Bar Deadlift: Vito Nucci 585 lbs
Bench Press 165 for Reps: Joe Baorto 39 reps
350 lb Tire Flip x 3 Reps: Vito Nucci 6.90 seconds
======
High School Under 175
Best Trap Bar Deadlift: Elyas Azouzi 525 lbs
Bench Press 165 for Reps: Tie of 33 reps with Bryan Mclaughlin and Elyas Azouzi
350 lb Tire Flip x 2 Reps: Bryan McLaughlin 4.44 seconds
======
Men's Open
Best Trap Bar DL: DJ Catalano 705 lbs
Bench 205 x Max Reps: Zach Tharp 38 reps
350 lb Tire Flip x 4 reps: Zach Tharp 8.19 seconds
======
Middle School Athletes:
3 Events with 2 Categories of Over or Under 100 lbs:
50 lb Med Ball Shoulder x 10 Reps: Cael Rankin 23.25 sec
200 lb Sled Push x 100 Ft: Jordan Campbell 16.50 sec
Med Ball Carry Relay: 30, 40 & 50 lb Carry 25 ft each carry: Jack Cunningham 15.38 sec.
See ALL Lift STRONG 2016 Photos HERE
Here are The Top 3 For Each Category
Middle School:
1st Cael Rankin
2nd Jack Cunningham
3rd Ryan Rosenthal
HS Under 175 lbs (Top 3 are ALL Woodbridge HS Athletes)
1st Eyas Azouzi
2nd Bryan McLaughlin
3rd Marquan Payne
HS Over 175 lbs
1st Vito Nucci
2nd Matt Knox
3rd Carlos Garcia
Men's Open
1st Zach Tharp
2nd DJ Catalano
3rd Will Nahan
Also, Our boys from Wall HS were reppin! Freddy Alexander recruited a fellow Volleyball Player and as always our athletes from both locations showed up to compete TOUGH!
THAT is GREAT. Way to step it up, fellas! You guys make us proud!
I know everyone is busy so I am grateful for all who found a way to support amidst the hectic schedules we all have. It's NOT easy but nothing worth achieving IS easy!
Most of all, Team Underground is an AWESOME FAMILY. We came together to change lives and what we do at The Underground Strength Gym spans the globe because of YOU!
Every video I share of you guys on Instagram inspires people around the world. THAT is why people trek to Manasquan and Edison, they want to see what YOU do! Be proud of yourself for that!
Your work ethic and intensity has a power that is changing lives at ALL times, from all around the world.
Be proud of yourself and NEVER stop changing lives. EVER.
The Coast Star reporter and photographer also stopped by. It's Great having support inside the town.
Owen and The Coast Star were blown away when they saw around 100 people IN the gym and the lifters tearing through the tire flip, deadlift and bench press! Our middle school athletes had it TOUGH!
– Sled Sprint on the sticky turf with the humidity!
– 40 – 50 lbs Med Ball Shouldering
– Med Ball Sprint Relay with 30, 40 & 50 b med balls.
Those 3 events were ALL a Gut Check!
Some athletes who attended alone with NO teammates may have felt a bit out of place at first but……
You MIGHT stand alone with NO teammates, but as I said during our opening ceremony, look all around and you've got countless athletes ready to fire you up and be your teammate. Underground is a family and I am very proud of how powerful we are as a TEAM.
At the end of the event, the reporter interviewed me and asked, "How do you feel that in 2007 you only had 12 or 13 people show up and now close to 100, did you ever imagine it would get this big?"
My Response…..
I NEVER think small. I always think BIG and imagine big and shoot for greatness.
The lesson here:
YOU should NEVER think small or do anything to a small scale, aka average or "good enough".
YOU are capable of Greatness but remember, you GET WHAT YOU EARN.
Again, BIG thanks to ALL athletes, coaches, parents and friends who made it happen in some shape or
form, your support is what makes this event so great!
Live The Code 365,
–Z–