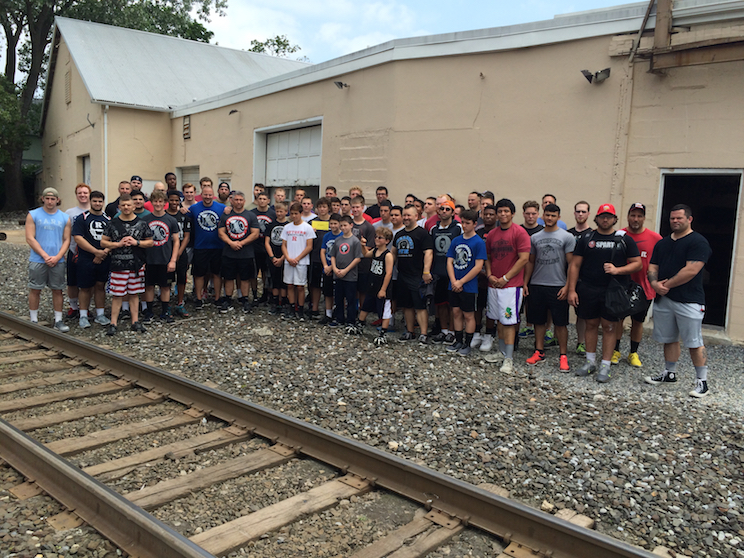 Since the day I opened the FIRST warehouse location of The Underground Strength Gym (2007) we've been holding an annual (sometimes bi-annual) Lift STRONG Fundraiser.
ALL proceeds and donations go 50/ 50 to The Leukemia and Lymphoma Society AND The Navy SEAL Foundation.
This event is always GREAT FUN with prices for Top 3 Finishers, Raffles, Shirts and overall, GREAT times.
It doesn't matter whether or not you win or place top 3.
What matters is we show up TOGETHER to do GREAT for others.
Anyone can come and watch or donate. Of course, we NEED competitors and through the years people have shown up from near AND far!
Here are The Details of Lift STRONG 2018!
Date: Saturday, July 28th
Location: Manasquan Underground Strength Gym
202 East Main St
PARKING: CVS or ACME or Street Parking
Registration AT THE DOOR: 9:15 AM – 9:45 AM
Start Time: 10 AM
NOTE: This event usually runs approximately 90-120 minutes and we are 1 mile from the Beach as well as walking distance into down town Manasquan. 5 minutes from Jenkinsons Boardwalk.
We will try to bring a Grill to have a cook out afterwards! Standby for Updates!
Minimum Entry Fee: $20 Donation but MANY People Donate More.
Cash at the Door or Write a Check to either: LLS Org or Navy SEAL Foundation
The Events & Categories!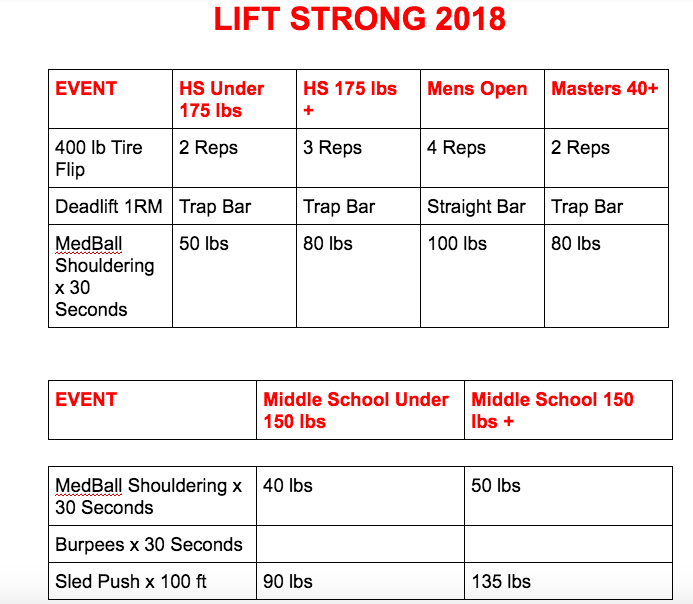 The Top 3 in These Categories Will Receive Prizes from our Sponsors:
Middle School (This Includes the 8th Graders who Just Finished Middle School)
High School (This Includes the Seniors who Just Graduated HS)
Mens Open (This Includes Adult Athletes Up to Age 39)
Mens Masters (Men 40 Years & Older)
Womens Category? (Age 16 + Older)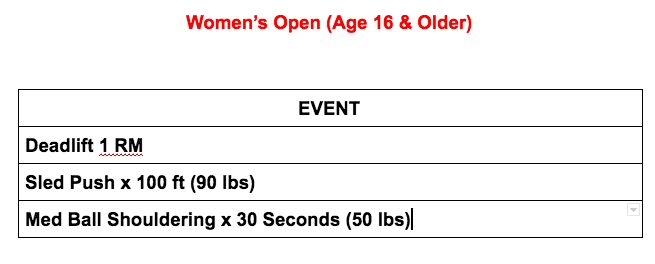 The more people who show up to compete and even just to watch, ALL the donations help.
In the past we've raised $3K or more so every year we want to break that record.
Every Year, People donate Well over the $20 minimum so show up with the goal of changing lives and supporting those who need our support!
Here are Videos from the Past Lift STRONG Events!
SPONSORS