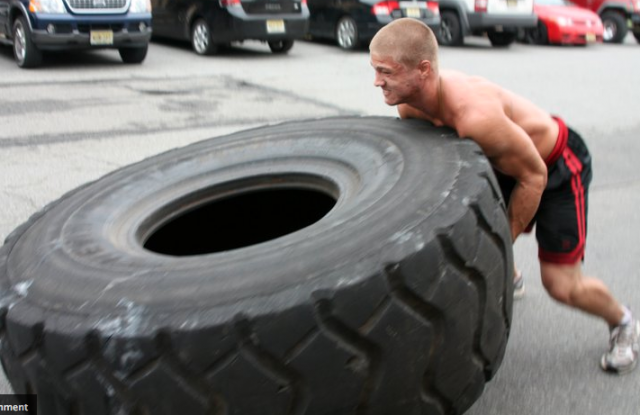 LIFT STRONG Summer Fundraiser 2014
Our 8th annual Lift Strong Summer fundraiser is ON.
It almost didn't happen. With what is perhaps my busiest schedule ever, time slipped away more and more but I KNEW we could still make this event happen! 
Please read all details carefully, below and share with your friends. Support is critical to make this event AWESOME!
BOTH Underground Strength Gym locations (Manasquan & Edison) will be closed this Saturday for our fundraiser, the 8th annual LIFT STRONG Summer challenge.
As always, ALL proceeds go to The Leukemia & Lymphoma Society.
Details of the Event:
Date: Saturday, August 9th, 2014
Registration: Register at the Door.
Registration Time: 9:30 – 9:45 AM
Start Time: 10 AM Sharp
Location: Underground Strength Gym Edison
Address: 160 Talmadge Rd / Edison, NJ 08817 (Same parking lot as Apollon Gym)
NOTE: Athletes under 18 must have parent / guardian for liability waiver to be signed
Donation: $40 Minimum with option to Donate more.
Cash or checks written to Leukemia & Lymphoma Society
Challenge Events Detailed Below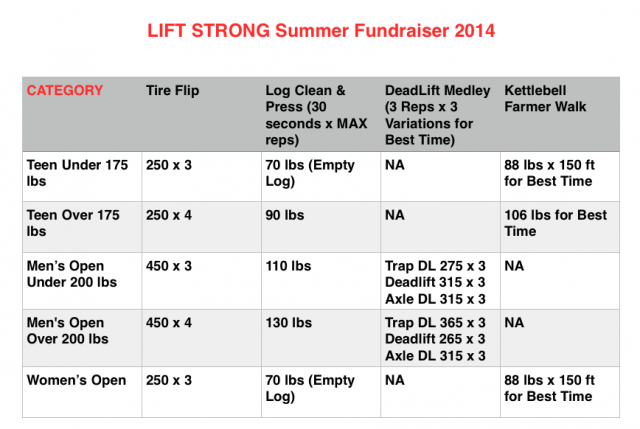 Sponsors:

PRIZES:
Prizes will be awarded for the Top 3 in Each Category special thanks to Dragon Door and Sorinex sponsoring us.
The prizes are the best we've ever had!
Train hard and see you Saturday, August 9th!