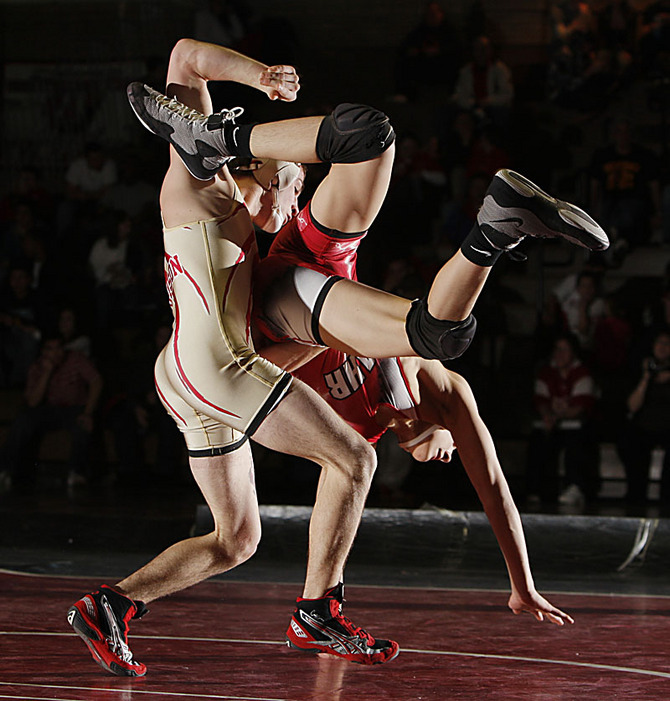 Underground meets Underground. Two Underground athletes face off in District Finals, Mikey Bandiero defeats Derek DelaCruz during a battle of Undergrounders.
In NJ Wrestling, if you make it to the state tournament you head down to Atlantic City to battle it out with the best.
Anything can happen. State champs get knocked off and first timers bring home Gold – it depends on who is having his best day, who is healthiest, who trained the smartest and who is mentally on his A game.
Lots of Underground Wrestlers moved on to the Region for this weekend. If they place top 3, off to Atlantic City they go.
Congrats goes to the following beasts for winning their district, putting them in good standing to place well or win their region and go to AC baby!
Mikey Bandiero of Edison, 1st place
Christian Barber of Westfield, 1st place
Russell Benner of Roselle Park, 1st Place
Steven Zafrani, 1st Place
Brendan Vercammen, 1st Place
Derek DelaCruz, 2nd Place
CJ Hart, 3rd place
Success is a habit, it doesn' happen by accident.
Combine the best training with the best atmosphere and you have a winning combination.
Only at The Underground Strength Gym of Edison, NJ
Kill it!
–Z–
732 379 9370