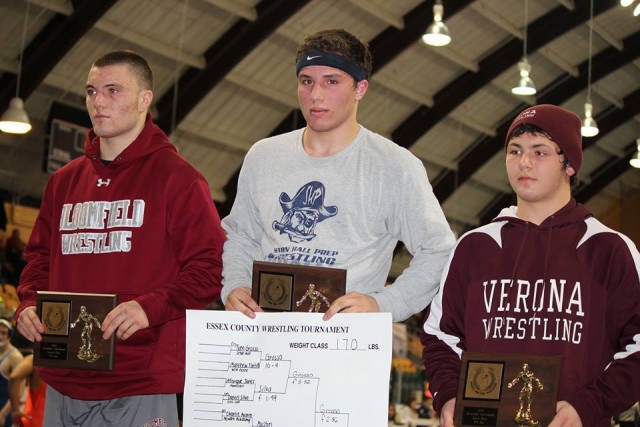 Above, Thomas Grosso of Seton Hall Prep wins the 170 lb County Title
Above, Ryan Fahy achieves 100 Wins to become part of Spotswood High School History!
I am beyond proud of Ryan Fahy and Thomas Grosso.
BOTH of these boys have overcome some serious obstacles to achieve such HUGE victories and be placed in the history books.
The season is NOT over yet, though!
Without getting into detail about the obstacles these 2 boys have faced in life, their success is in LARGE part thanks to their supportive parents.
Without their support, none of this would ever be possible.
I am proud beyond words of these boys and now it's time to focus on the next goal.
Fahy still has the county tournament and both boys have districts soon enough!
The road to Atlantic City is ON!
Live The Code
–Z–
PS: Are you a parent who wants to help your child achieve greater success?
Your child needs your support. If you're a supportive parent, click HERE and get your child signed up for a life changing program.
This is NOT just about training for sports, we're about training for LIFE.