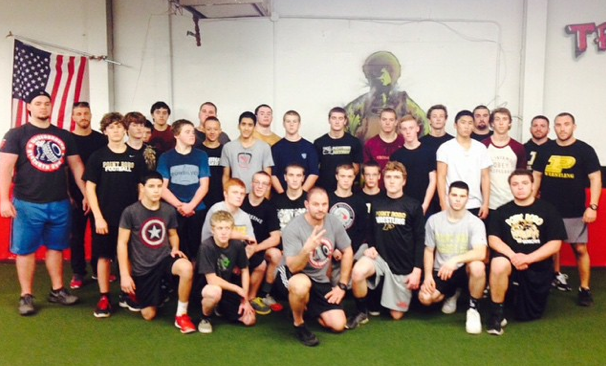 What an AWESOME day this was.
The first day of the wrestling season began last Monday. Several weeks prior, Assistant Coach Brian Grainer reached out to see if The Point Boro Wresting Team could start their first day of the season at The Manasquan Underground Strength Gym!
We began our training at the park across the street. The team of 27 wrestlers showed up ready to do work. From the park we attacked the gym and every wrestler from freshman to senior pushed themselves above and beyond.
The camaraderie was amazing amongst the wrestling team as they pushed one another to work harder and stay tough.
Any athletic team, coach, sports parent should be taking advantage of our training if you are near our Manasquan or Edison locations. We've got parents who drive 1 hr each way to get their kids the best training.
Why is there such dedication? It's simple. Some parents and coaches TRULY care. If you CARE about success you seek out the BEST. We refuse to let our athletes down. Our success stories have been adding up since 2002.
If you want in, sign up for a FREE Trial and begin your journey towards greatness.