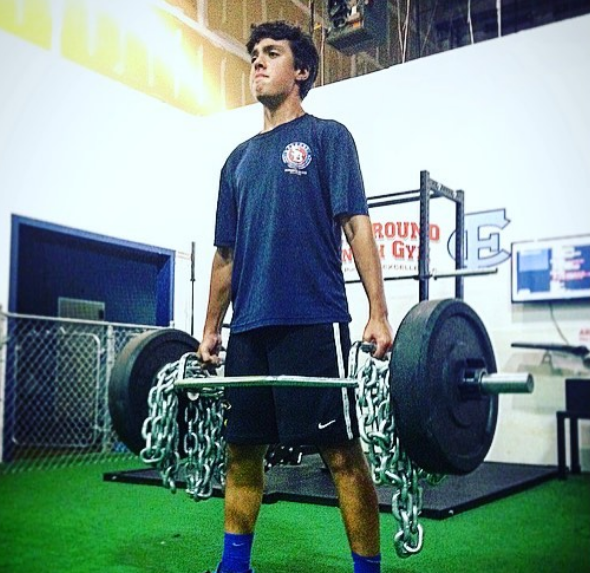 WHY Your Child Needs EXPERT Training
Many of our HS athletes and parents come to us and tell us about Mandatory high school weight room
workouts.
I LOVE seeing our athletes doing BOTH, train at The Underground AND at their High School Weight Room.
I hear about the need for camaraderie but the bottom line is, NOT every kid in the weight room is attacking their training. If you want MORE for your child AND your child wants to go above and beyond "normal" then you need to do what your competition is NOT doing.
[youtube width="700″ height="400″]https://www.youtube.com/watch?v=MMtnqLxxHJY[/youtube]
Questions for Parents to Consider with Their Son in the High School Weight Room…..
– Is The Coach running the weight room an expert in Sports Performance?
– How many kids are in that weight room at once? 20, 30, 40 or more? How much attention is your child getting?
– Is the workout tailor designed for your child, or is EVERYONE doing the SAME thing?
– How is the atmosphere and environment? Is everyone truly working to their MAX capacity?
Are ALL the athletes working together and striving for excellence?
– Is there a different workout for beginners / intermediates / experienced lifters?
– Is the speed training specific to your child's sport? Why are Baseball players running long distance? Why do Football Players "Max Out" every 4 – 6 weeks when technique is NOT perfect?
– Are injuries / muscular imbalances / weak areas addressed properly?
The Bottom Line, Your Child Needs and Expert. And, your child DESERVES an expert because they do NOT get to go back in time and do this over again.

Regret can be painful so start doing it right from the get go!
What works for your child may or may not be what works for the next.
– Technique must be aggressively addressed, as incorrect technique leads to injuries, imbalances, and, a false sense of progress.
[youtube width="700″ height="400″]https://www.youtube.com/watch?v=sBgHalHEk9A[/youtube]
Training at The Underground is an investment.

Not just a financial investment, but a time, energy and effort investment.
We take YOUR investment in us very seriously but YOU must follow through as well:
– Nutrition Guidelines from our Welcome Packet / PDF should be followed
– Practice of YOUR sports skills must be done on your own
– Proper Sleep and Recovery Protocols at home (Mobility, Stretching, Nutrition, etc)
– 1 Extra Workout each week on your own to develop self reliance and accountability for your own success (or lack of!)
We're ALL in, ALL the time to make your child better.
[youtube width="700″ height="400″]https://www.youtube.com/watch?v=o8dl3DHeqdc[/youtube]
Mediocrity is a Choice that we want NO part of.
See you at The Underground!
— Zach and Team
PS: Not a member yet?
Get signed up for a Trial Workout & Assessment HERE.