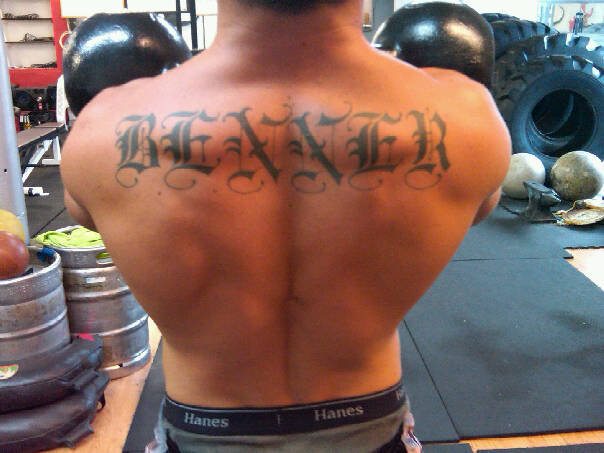 Yesterday was a beautiful day in NJ.
I had just returned from Louisville, KY and Ohio on a business trip. I got in some awesome training using Kettlebells, bodyweight training, resistance bands and good ol' fashioned powerlifting training.
Sunday morning it was time to travel down the Jersey Shore for some wrestling training at The Shorething Wrestling Club, located in Lakewood, NJ.
Coach Buxton was on hand to crank a free, 2 hr wrestling seminar, and 1 Undergrounder made the trek down, Russ Benner from Roselle Park.
After Coach Buxton cranked it up, it was my turn.
So, we did specific bodyweight training and conditioning for wrestling.
Lots of hand walking, walking along the walls, various jumps for lower body power to improve wrestling performance….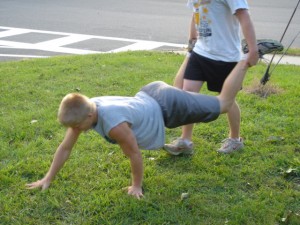 At the end, we busted out the Battling Ropes, Russ Benner showed the crew how it's done, while those who have not been exposed to top notch wrestling training were shocked at how 1 minute of battling ropes busted them up so badly.
Proper wrestling training needs to be done if you want the edge.
It doesn't matter what tools you use, it matters what the coach knows and understands regarding effective program design in regards to improving wrestling.
I always hear parents tell me they are buying kettlebells and tires, etc and now they can train their son for wrestling.
Well, guess what, my Grandma has wrestling mats in the basement, does she now qualify as an expert to coach wrestling?
Being a great Coach is completely different from having the equipment a great coach has.
At the Underground Strength Gym, we're experts. This is why we have people flying in to NJ from as far away as Australia on a regular basis to learn what we do and how we develop such amazing results.
Space is limited.
If you want in, call us or e mail us to schedule your trial workout / interview.
In Strength,
–Z–
PS: Our contact info is:
732 379 9370
UndergroundStrengthCoach (AT) gmail.com