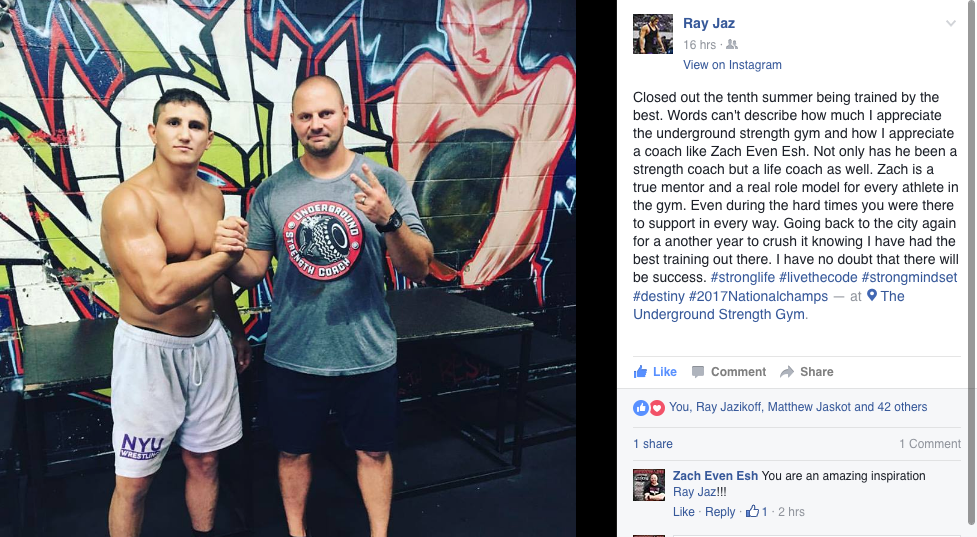 This is a powerful mindset video I want to share with our athletes in Manasquan, Edison and soon Scotch Plains…..
The mind is so crucial to success not just in sports, but in ALL areas of life.
Being a Champion in Sports but mediocre or "good enough" in your academics and social life is unacceptable.
That's NOT what we teach at The Underground Strength Gym.
Be GREAT in ALL areas of your life. Consistency in your Relentless Pursuit of Excellence must be expected from yourself first and foremost. When you hold yourself to a higher standard, you make yourself better and everyone else around you better.
If you're a team sport athlete, I always remind you, your team is only as strong as your weakest player.
Do you want to be great?
Wondering when or how your success will finally happen?
Watch this important video and share with any coaches / parents / friends who would benefit from this video.
[youtube width="700″ height="400″]https://www.youtube.com/watch?v=OH_8FHnP30M[/youtube]
Opportunity Is Knocking
Parents – Here's How We Can Help Your Child.

Details HERE