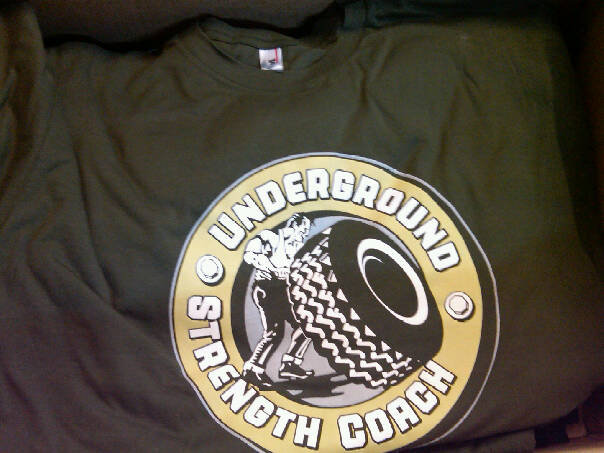 Above, the army green Underground Strength Gym T Shirt. Earn it!
Yesterday Chow Jr of Old Bridge High School, aka The Polish Mobster earned his shirt by winning the Rolling Thunder Grip Challenge. Today , Eli Zafrani, also from Old Bridge High School earned his after dominating the sandbag workout.
Looks like Old Bridge is cleaning house!
Just a heads up Undergrounders.
Flu season is in FULL Swing.
Many missed athletes this week, especially from Bishop Ahr.
If you're sick, stay HOME!
Do NOT come to the gym sick which gets other people sick.
Also, bring your own towel and avoid trading sweat with other people.
You can't kick ass when you're not healthy.
Hygiene is # 1 Bruddahs.
–Z–