Some

SERIOUS

updates on our LIFT STRONG Fundraiser!
Friday, June 18th @ 4 PM
1) There will be a Light Weight Category. If you are 150 lbs or Under, you are IN!
– Tire Flip 250 lbs x 5 reps for time
– Log Clean & Press x 30 seconds for reps
– Farmer Walk x 110 lbs ea. hand for time
– Sled Drag x 5 Plates for time
2) DeFranco's Gym will be sending athletes!!! PREPARE FOR BATTLE!!! This is the first time DeFranco's Gym athlete's have been On Underground Territory. Undergrounders, Bring your A Game or don't SHOW UP! PERIOD!!!!
3) Rare Breed Athletics will be ON site with GEAR! Prepare for BATTLE!

Notice below, DeFranco's Guys train on Saturday's, so do we, well…. some of you. Where were YOU last Saturday?

I have just purchased THE Prizes for the 3 Winners and they are SICK looking!
T. Woods is entering LIFT STRONG as a 2 time champion, looking to win his 3rd consecutive title before moving on to the college division.
Curls is ALSO looking to THREE-Peat as the College Champ.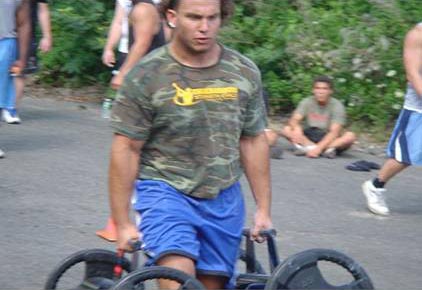 Can ANYONE stop these guys? Will DeFranco's Crew be able to bring their A Game on Underground Territory?
Next Friday, we shall see!!
Show Up to WIN or don't show up at all.
Lead from the FRONT!
–Z–
PS: Donations for The Leukemia & Lymphoma Society are due by Tuesday June 15th. $ 40 Donation with the option to donate more.
PPS: If you are coming as a spectator any donation is welcome!