"Are YOU Working Harder AND Smarter Than Your Competition?"
In 6 months Football doubles begin. Many schools have their own workouts and the Football Coaches fear what we do will hurt their kids or take them away from the team aspect of their very own Football workouts.
Here are a critical elements to our Underground Football Training Program:
– We don't take away from hat you do in your high school weight room, we fill all the gaps and turn your weak areas into strong points.
– Our expertise is performance, just like your coach's expertise is Football. Want the best results? You need an expert to help you. Period.

– We see countless varsity football players unable to perform 1 good push up, yet they are benching in high school. Unable to perform a proper bodyweight squat, yet they are being advised to squat with heavy weights on their back. This is dangerous. We understand how to properly organize workouts that are highly effective, safe and produce rapid results.
In 6 months when Football doubles begin you can show up ready to dominate or you wish you took immediate action.
As a parent, this is your opportunity to help your child reach his potential in Football, avoid sitting the bench and be a player who helps BIG things happen on the Gridiron.
We look forward to hearing from you. Sign up for your complimentary evaluation below. Thank You.
In Strength,
– Team Underground –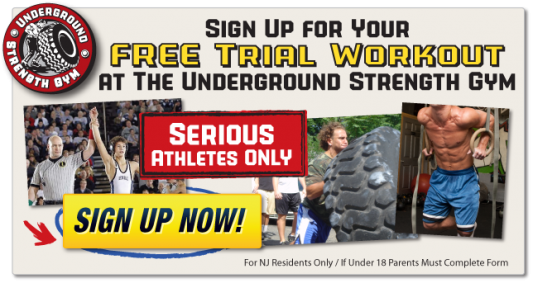 Click HERE Or Call Us For Your Complimentary Evaluation ($97 Value)
(732) 379-9370