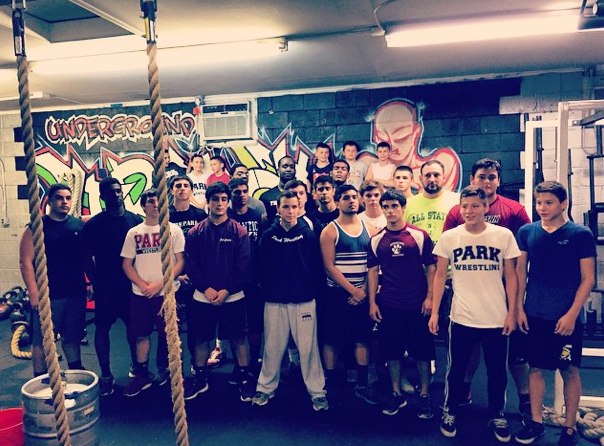 Monday night at 7 PM The Edison Underground Strength Gym was on FIRE as 26 wrestlers from Roselle Park came to The Underground to train.
The gym was packed and due to the rain, we were ALL inside the tiny 1,000 sq ft Underground.
It didn't matter.
The kids organized, listened and ATTACKED the training with intensity.
Even the Rec Wrestling team brought 6 young wrestlers in and once I got the HS team outside the rec team attacked their bodyweight training.
We've been working Roselle Park Wrestling for about 6 years now and we LOVE the blue collar work ethic!
Here's a lil' throwback from 2 years ago after I trained the boys in their weight room and then on the track!
[youtube width="640″ height="360″]https://www.youtube.com/watch?v=JTd5R4wMYRM[/youtube]
The RP Wrestlers drove about 20 minutes to get here.
We want to see the local MANASQUAN athletes here since The Manasquan Underground is in their own backyard, most kids can ride their bikes here in 5 minutes.
Coaches – E Mail us for more info.
Parents – Sign Up HERE for your child's trial workout.