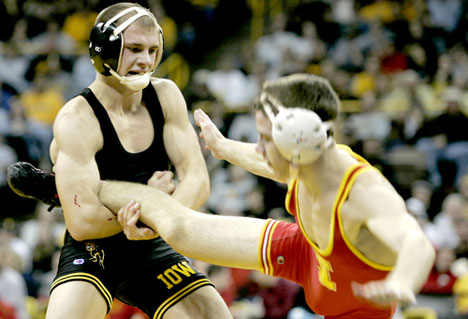 Yesterday I spent 30 minutes with the South Plainfield Wrestling Club training them with some Underground bodyweight and partner drills.
It was refreshing to be around an entire crew of motivated wrestlers.
Yep, I'm still disgusted with the ENTIRE team that doesn't even take advantage of 2 FREE weeks of Underground training.
There were 5 year olds at this club working their butts off.
The Coaches were awesome, how cna you go wrong with guys like Matt Anderson and Steve Giordano.
Matt was a 4 time state finalist in NJ and Steve was a state champion and took 4th in the country at my old college, Kean University.
These wrestlers went through various gymnastics type drills, partner carries and hand walking drills.
Simple stuff, but very tough and VERY effective.
With a large group of wrestlers at the SP Wrestling club (looks like we had near 50 – 60 kids) it was tough to get super detailed.
But….I'm in the works with an off site Underground Gladiator Pre Season program that I will be holding at Gene Lezark's CJA Wrestling Club.
We will limit this to a small number to ensure top quality.
It's going to prove the power of bodyweight training. I feel sorry for their competition after I am done molding these kids into beastly Gladiators!
Until the next time,
Kill it!
–Coach Z–
PS: Much of my combative partner drills are in my home study course, found at http://UndergroundStrengthManual.com – I suggest you check it out if you're at all serious about winning.
Winning doesn't require "thinking about it", it requires taking massive action. What will you do?