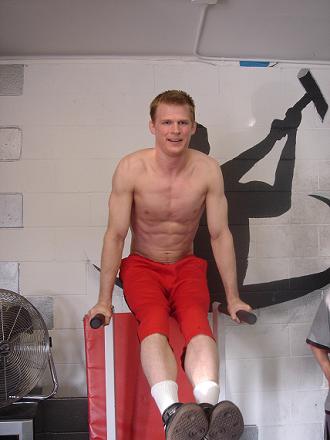 Many people ask me if training Underground is just for athletes.
"What if I license my own Underground Strength Gym? Is it just for athletes?"
When I started my gym, I actually trained anyone and everyone.
Athletes during the day and evening and general fitness peeps rolled up at night.
In my gut, I wasn't happy training non-competitive athletes.
I was still using sleds, kettlebells, sandbags, bodyweight and an overall aggressive style of training.
Some of the bodybuilders next door stopped by for their trial and were getting their ass handed to them by middle aged women.
In my heart, I waned to train athletes and only athletes. I stuck with my gut instinct and shut down the classes for training general fitness and filled those time slots with athletes.
Fitness does NOT discriminate against age, gender, etc. – train who you want with the methods and tools that fit best.
Make sure you fully understand the needs of your clientele and how to safely progress them through your training style.
All of our clients go through training phases to safely progress them to our workouts which we post on dry erase boards on the gym wall.
And in the end, I feel everyone should be trained like an athlete – trained to move!
Peace!
–Z–
PS: Wanna learn my training and business system and open your own Underground Fitness Biz? Check out the details and dates HERE
PPS: Comments / Questions? Post em'!