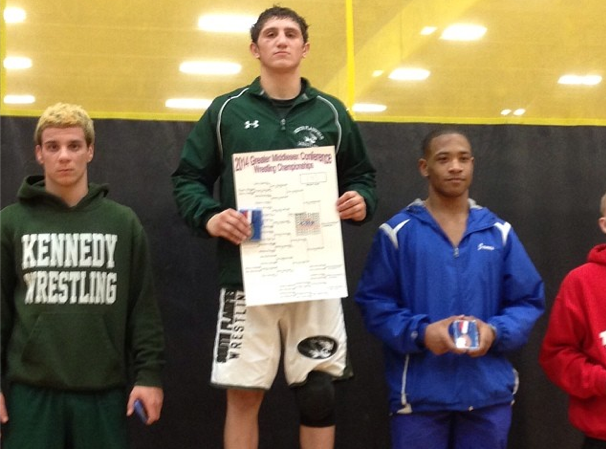 The Underground Strength Gym of Edison
had 7 wrestlers in the Finals of The GMC Wrestling Tournament
This was amazing to see.
To see this many wrestlers from a tiny gym make such an impact at this tough tourney.
Our small gym has become world renown and from day 1 I've always said the kids are # 1.
It feels good to see that our coaches and The Underground has played a role in the success of these kids.
In addition, these wrestlers have supportive parents which is the KEY to all of this success.
They also have great club and HS Coaches and the critical aspect is having work ethic and the guts to do the work week after week, month after month, year after year.
[youtube width="640″ height="360″]http://www.youtube.com/watch?v=1L5ZYWF-KWU[/youtube]
3 of these wrestlers took Gold and Jon Shleyfer of East Brunswick was awarded The OW (Outstanding Wrestler).
3 wrestlers in consolations and all 3 wrestlers placed 4th in some hard fought battles
It's NOT so much the places or the medals these wrestlers won but the obstacles they have ALL had to overcome to get that far in such a tough tournament.
Some of these are personal obstacles and I will not share them, but I know that these were stressful events to say the least and ALL these boys chose to rise above and become men amongst boys.
It's easy to let life and stress get the best of you. I am always impressed and proud when I see our athletes face obstacles and defeat them rather than letting the obstacles hold them down and defeat them.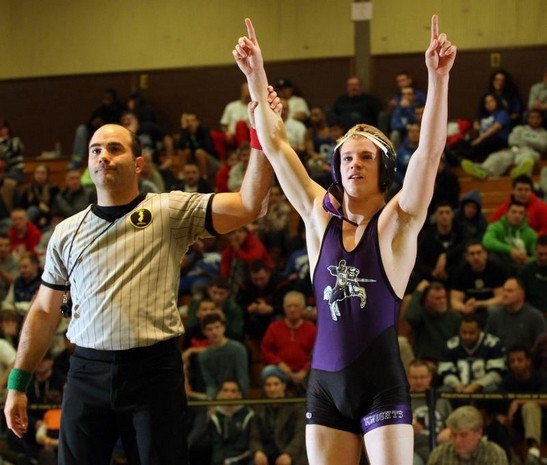 Taking Gold at The GMC Wrestling Tournament were:
Kyle Brown of Old Bridge
Ray Jaz of South Plainfield
Jon Shleiffer of East Brunswick and OW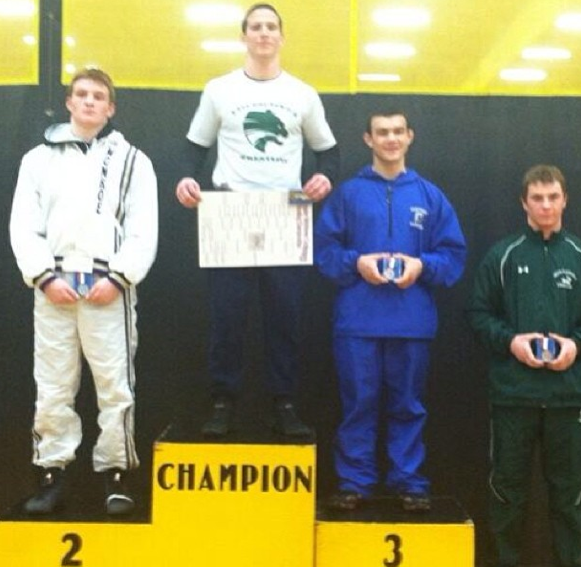 Jon won his 4th consecutive county title and pinned in the finals!
I am sure he has broken even more school records and if I haven't announced yet, he is going to Princeton and holds a 4.2 GPA
Princeton as we all know has a GREAT track record in education but their wrestling program is on the rise and the entire staff of Coaches on the Wrestling Team AND the Strength & Conditioning Staff are World Class!
Silver Medals:
Jeff Plungis of South Plainfield. Last year Jeff was barely 100 lbs and on the JV team. This is a HUGE success for Jeff.
Ryan Fahy of Spotswood
Dan Hedden of South Plainfield
Max Pavlis of Spotswood
Taking 4th:
Mark Shleyfer of East Brunswick
Mike Klimkiewicz of South Brunswick
John Sheedy of Bishop Ahr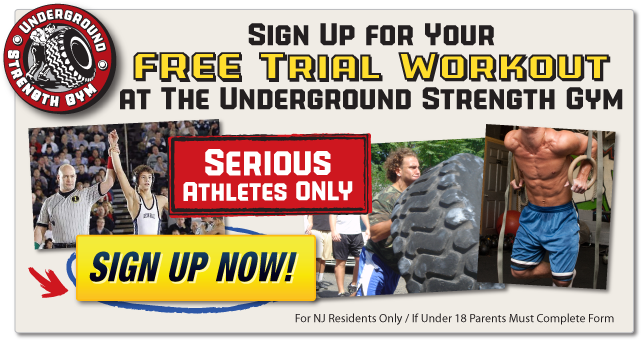 After seeing the success of our wrestlers and all the other athletes who train here, we are proving that we are the best at what we do for athletes. Period.
If you're a parent seeking the best for your child, sign up for your child's Intro Assessment – Click HERE
We live for helping kids achieve MORE Success.