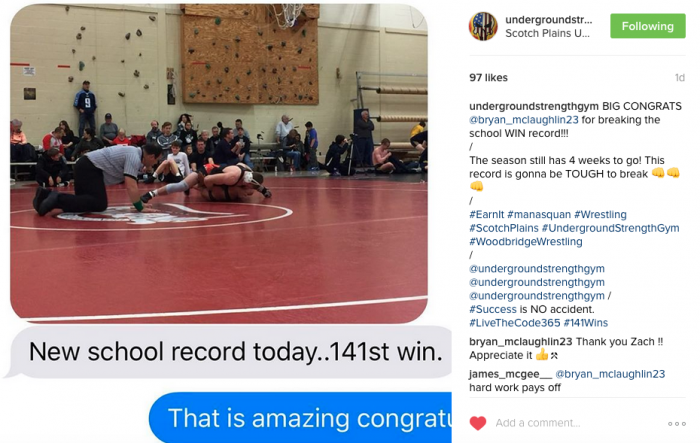 [youtube width="700″ height="400″]https://www.youtube.com/watch?v=uDjIaPrxjPA[/youtube]
The past few weeks have been an amazing run for many of the athletes we get to work with each of our Underground Strength Gym Locations (Middlesex / Manasquan / Scotch Plains).
It's hard keeping up and finding the news from our athletes who live up in North NJ as I am down the shore and, some of our athletes are so humble, they NEVER say a word about their success.
There is NOTHING wrong with sharing your success with us. Remember, your success story inspires others to achieve and believe in their abilities as well.
I saw The GMC Wrestling Tournament was filled with 8 finalists who are active or recent members of The Underground Strength Gym.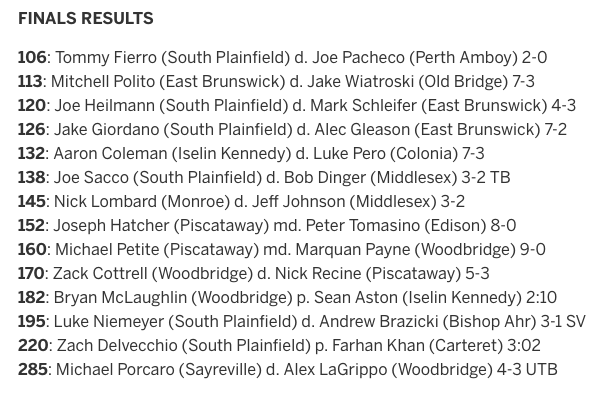 Full GMC Story Here with Bryan McLaughlin winning his 3rd title + The OW Award.
Down the Shore, a GREAT Story on Mia Rankin HERE as she is "The Fastest Swimmer in The Shore Conference".
Updates on our Success Stories have been going to our Success Page if you Allow us to share them.
Some of the common traits among our most successful athletes are:
– Great Sport Coaches who also Support The Underground.
MANY Coaches actually threaten the athletes NOT to train with us or outside of the school and in turn hinder the athlete's success.
It is VERY likely we've e mailed your Coach, Parent Booster Club and Athletic Director offering our help and simply introducing ourselves. Response rate is about 1 in 30 or 40 coaches will reply to an e mail.
– Very supportive Parents!
I often tell parents I am learning what to do from supportive parents and even what NOT to do according to our parents who don't fully support their child.
Does your child train year round or only in the off season?
Do you seek convenience over excellence or do you understand that convenience and excellence are never found on the same street?
Does your child eat healthy or do you allow excess junk food?
Do you read our e mails / print out our nutrition guidelines / follow through on our tips or are you "too busy"?
Do you allow your child's sport coach to threaten you out of training with us or do you stand up for what is best for your child?
– Be Humble & Coachable
Our most successful athletes are humble and coachable.
When we challenge them, they accept it, own it and take action.
They don't brag, loud mouth or act high and mighty.
The athlete who can't handle feedback and gets emotional every time you challenge them and coach them to be better will hit a wall.
In high school, you CAN achieve above average success merely through natural talent. But, to get to the top level you need to put in the work, not just in the gym but ALL areas of life.
We don't want to work with a GREAT athlete who doesn't want to be Great in school, social circles and life in general.  If you're capable of doing better, we WILL let you know and we WILL Coach you to that level and beyond!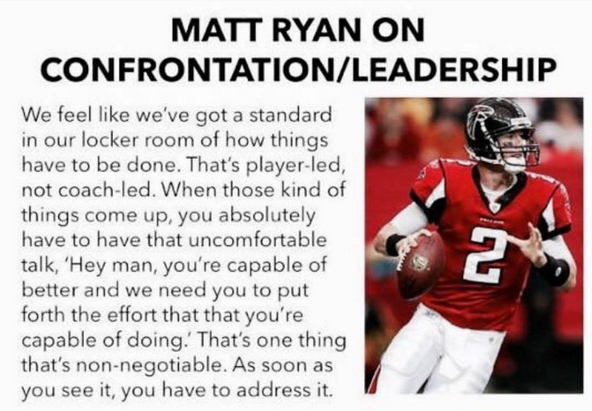 Ultimately, The KIDS Do the Work.
We do NOT take credit for your child's success.
We do however, love seeing your child succeeding and want to share these inspirational stories.
Ultimately, we are facilitators of the overall process. There are MANY pieces to the puzzle of success.
We're excited to share MORE Success Stories with you!
Follow us on INSTAGRAM
See Our Success Stories Page HERE
FREE Trial HERE