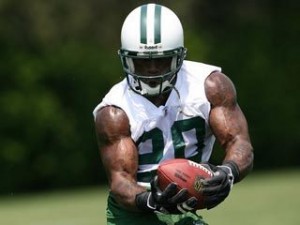 Now that Football season is about to end I am getting 1 – 2 phone calls a day or someone stops into the Underground to see what's going on and how they can become part of the elite.
Looks like it's "too late"…
The training should have been in place before the season, and many people are realizing they didn't have that edge, that unfair advantage over their competition.
Why didn't these athletes have the edge?
Simple…
They did the same exact thing as the competition did. Nothing special.
– High school weight room
– High school practice
Not the type of work ethic a TRUE Gladiator would put forth.
The busier we get, the more I realize one thing:
** I only work with highly motivated, super serious, super hard working athletes **
Rather than accept anyone and everyone, which we never did and never will do, I am going to make it better for the athletes already in our program.
I am capping membership at 40 athletes.
If you want in, you'll be placed on our waiting list and we will contact you when someone finished our program.
Once we hit 40, the doors are shut.
I want to be super focused on helping our current wrecking crew of athletes.
More isn't better in my eyes.
Better is better.
Down the road, possibly next year, when I have more time, we will increase our number to 45 or 50.
But for now, it's 40.
This brings me back to what happened when I did my first seminar at CJA Wrestling Club, and I spoke to the parents and said:
"You're either in or you're out. If you're out, you better hope your son doesn't end up competing against an Underground trained athlete."
I created this gym with one thing in mind, and that was to create brute athletes who dominated and achieved all their goals and dreams.
I will NEVER change that.
Procrastinators and excuse makers will be sitting in the stands, watching Underground trained athletes make that much further than they did.
Who has the eye of the tiger?
Only time will tell.
We have less than 10 spots available.
Want in?
Call me at 732 379 9370
or e mail me: UndergroundStrengthCoach@gmail.com
We'll set up a trial and see if
you are ready for our program.
Kill it!
–Coach Z–