Manasquan
The Underground Strength Gym of Manasquan

ATTN Supportive Parents of HARD Working Athletes:

Do You Want Your Child To Achieve More Success In Sports AND Life?
Keep Reading and Find Out How Athletes All Around NJ Are Shocking Their Competition with Our Training….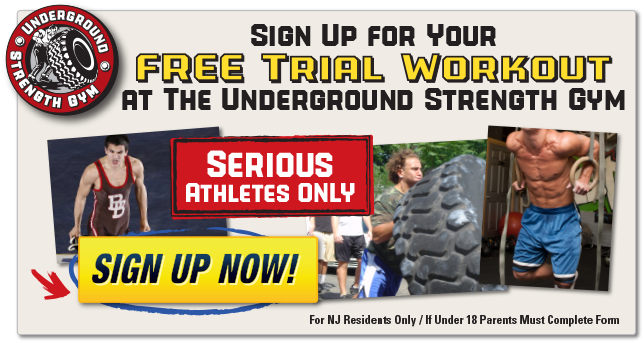 ________________
"His Physical Toughness, His Mental Toughness….. Words Can Not Describe What Your Training Has Done For My Son…"
"Gained 18 lbs of Solid Muscle…. Coaches Are So Impressed With His Gains…. This Place Is Perfect For The Mind & Body…."
_________________________
"Leaving with 2 School Records & Many County / Division Honors….. Long Jump Went From 15 ft to 17.5 Ft….."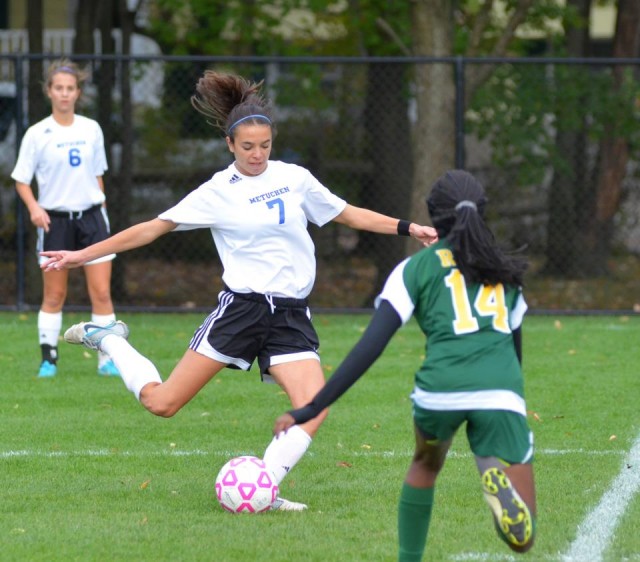 Thank you so much for all that you've done for me! You've taken me from a participant to a meaningful contributor.
When I came in to the underground I was long jumping 15 feet and now I'm leaving jumping 17.5 feet.
I'm also leaving with 2 school records and many county / division honors.
You've always supported and motivated me to break records. Thank You!
Bobbi Spiegel / Metuchen, NJ
__________________________
"This Year Was Different… I Had A Really Big Edge Over My Competition….. Given Me More Confidence To Give It My All…."
"My Conditioning Has Never Been Better…. Not Cutting Weight…. I Just Don't Get Tired….. Committed To A D1 School…. County Champ…. 4th In State…. "
[youtube width="640″ height="360″]http://www.youtube.com/watch?v=zYP0iPu_A08[/youtube]
"Went From a 7.2 sec 60 Yd Dash to a 6.7….. Went From Not Even Close To Hitting a Homerun To Hitting 3 In One Game….. My Arm Strength Went From 72 mph to 82 mph…" 

Zach,
 It's Chris " the meathead" Lee. I can't believe it's already time to say goodbye but it is. I leave for college this Sunday. 2 years have gone by way too fast.
I remember coming in for the free trial and seeing how elite everyone else was at all the lifts and how EXPLOSIVE they were. Made me feel like a bitch haha.
Through all that training, I went from 32% body fat, to 12 %.
Baseball wise I went from a 7.2 sec 60 yard dash to a 6.7.
I went from not even close to hitting a homerun to hitting 3 in one game.
My arm strength went from 72 mph to 82 mph.  
All these changes couldn't have been done without you nor the Underground coaches and I thank you all.  
There is so much more to say but i don't want to get too sappy.
Keep motivating others as much as you motivated me. You're integrity and passion really does rub off on others.
Stay awesome! 
From The Meathead,
             Chris Lee / Baseball
P.S. – In both pics I'm at 178 lbs. left side im at 32 % body fat in 2011. Right side I'm at 12%  body fat 
___________________________________
*** How To Get Started ***
1) We ONLY work with Hard Working Athletes and Supportive Parents who understand that training for success requires dedication. If you're looking for a short cut, waiting on a discount or waiting…… We're NOT the training facility for you.

2) We specialize in training athletes and have been leaders in transforming the lives of athletes since 2002. We are not like "everyone else" who trains athletes. Our results & relentless pursuit of excellence differentiate us tremendously.

Of Note: Because we are serious about helping your child achieve success, our training isn't for all athletes and parents. Some parents want only the place closer to home or cheaper than the next place. 
– We do not fit that typical mold of offering discounts, special offers, etc. Our Team of Coaches are experts in athletic performance, not amateurs. Excellence & Convenience are NEVER found on the same road.

– The Underground Strength Gym is a private facility and our training hours change according to the schedule of our athletes, ranging from youth athletes to The Division 1 Level as well as with Tier 1 Military.

– The schedule listed below is not set in stone.
PARENTS: Please take the time to thoroughly go through this entire web page to understand the difference between what we do and the typical training facility.

____________________________
Highlight Video Of How Motivated Athletes Transformed Themselves BOTH Physically AND Mentally While Training At The Underground Strength Gym
[youtube width="640″ height="360″]http://www.youtube.com/watch?v=RNnE64nkG9Y[/youtube]
Underground Trained Athletes Talk About Their Transformations & Success Since Starting With Us
[youtube width="640″ height="360″]http://www.youtube.com/watch?v=13weUeka5kg[/youtube]
_____________________
"I don't always make a two hour round trip to go to a gym, but when I do, it's to be trained by Zach Even – Esh at The Underground Strength Gym."
– Dave Zabriskie / NJ State Champ / Iowa State National Champ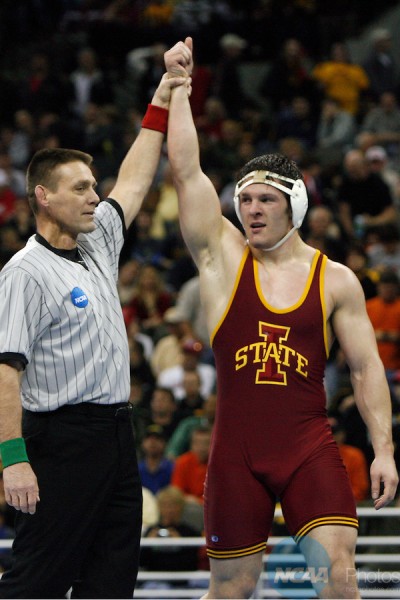 "The progress I have made over the past five months in terms of strength, power and endurance has been nothing short of tremendous."
_____________________
Who Do We Work With & What Can We Do For Your Child?
* We Transform Weak Athletes Into Dominant, Mentally Tough Athletes. When your child begins adding muscle, gaining strength and building his confidence through training at The Underground you will experience a rapid increase in your success not just in sports but in others areas of your life as well. We build the whole athlete, mentally and physically.

* We Work With Injured Athletes. No Need To Sit Home & Wait Until You Are Perfectly Healthy. Champions Get Up & Find A Way, Losers Find Excuses. We'll Get You Stronger & Speed Up The Healing Process, Working Around Your Injuries.
* No Experience Needed To Train Here. No Matter How New To Training You Are, We WILL Transform You Into A Stronger, Faster, More Confident & Mentally Tougher Athlete. Your Training Is Individualized For You. If you're ready to work hard and consistently, we will help you achieve your goals and beyond.
* Your Child Will Become More Motivated Than Ever Before. Our Program Is FAR Beyond Training. The Underground Cultivates A Powerful Environment That Breeds Greater Success & Confidence In Sports AND Life.

* Results Come Extremely FAST (Noticeable Results Within 2 Weeks) & Results Are Guaranteed at The Underground Strength Gym. We Fail NO Athlete But You Must Be Willing To Commit To A New Lifestyle.

* Over 12 Years Experience (Since 2002) Of Transforming Weak Athletes Into Dominant Athletes. 
* ALL Training At The Underground Strength Gym Is SAFE & Age / Experience Appropriate Training for Middle School, High School & Beyond.
* Dramatically Increase Your Chances Of College Scholarships.

* ALL Parents Will Receive A Welcome Packet Outlining Nutrition Guidelines & Recovery Methods For At Home To Dramatically Increase the Results & Overall Success of Our Program For Your Child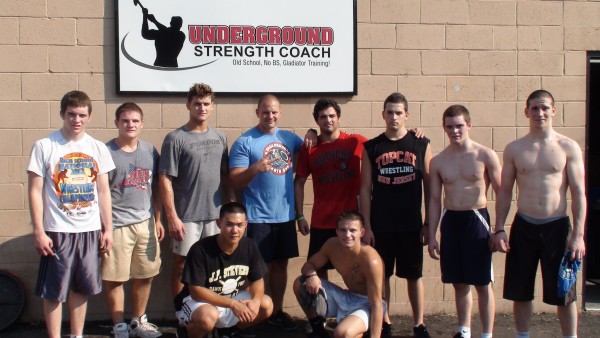 The Manasquan Underground Strength Gym
ADDRESS: 202 East Main St Unit 4 / Manasquan

Park at CVS or ACME / Located Behind Sotheby's & Kenny's Garage


Manasquan Training Schedule (Subject to Change)
– Monday: 5 & 6 PM + Team Training / In House Seminars (Coaches can e mail us for details)
– Wednesday: 5 & 6 PM
– Tuesday, Thursday, Friday: 4, 5, 6 PM

– Saturday & Sunday Morning Training: 9 AM
– Sunday Open During The School Year, NOT the Summer.
SUMMER HOURS:
Announced Via Our Members Only Newsletter
Membership Options:
All Membership is Unlimited Training which means your son can train here as often as he needs to.
– Most of our High School athletes train 2 – 4 x week

– Most of our Middle School Athletes Train 2 – 3 x week during 6th and 7th grade. Mid way into 8th grade we encourage 3 training sessions per week if schedule allows.
– College Athletes train 3 – 5 x week
Different pricing options are offered depending on length of training.
* 3 Months minimum is the starting commitment. If you can't commit to 3 months of training you are not truly serious about getting results. We avoid working with parents / athletes who hope for a short cut or quick fix. Training athletes is a process. For maximum results we focus on the best training plan and that begins with consistency and dedication.

* Every training session is geared specifically for the athlete (Physically & Psychologically) based on time of year (in season / off season / pre / post season), weak areas / injuries and assessment. The training in groups creates a supportive and competitive environment but each session is personalized for your child.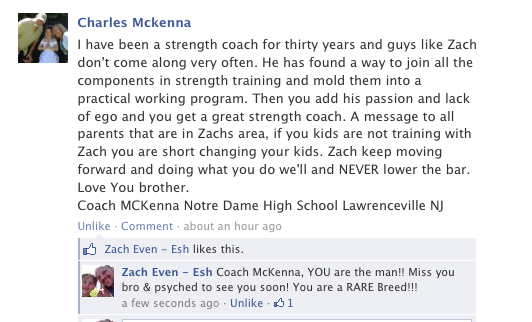 – All workouts are Coached and individualized according to your child's sport, his / her weak areas and the time of year (off season / in season etc)
– Unlimited access to our gym ensures your child gets expert coaching each and every time he / she is here.
ALL memberships are billed via monthly EFT credit card.

Sorry, we do not accept check or cash on a monthly basis as this has proven to become a bill collecting process. Our expertise is in Coaching & changing the lives of young athletes rather being bill collectors. We appreciate your understanding with this. Thank you.

Of Note: If price is your main concern then we are NOT the right program for you.

 Underground Strength Gym Membership Pricing & Options
All Training is a Minimum of 3 Months unless you are under a time constraint for pro day, college break, Military leave, etc.
The Most Successful Athletes Train Year Round, Regardless of Off Season or In Season.
Investment for Membership Is Below, With The Best Value for The Parents Who Understand & Commit To A Year Round Training Program.
Middle School Athletes: $195 / Month Unlimited Training
High School & College Athletes
3 Months + Monthly Auto Renew: $295 / Month
12 Months + Monthly Auto Renew: $195 / Month
1 x Week Training (In Season Only): $125 / Month
To cancel membership you simply e mail us 2 weeks prior to the First of the Month.
"I Improved A Lot… My Speed, My Power, Everything…. I Feel Like I'm On Top Of The World…. This Place Gets Me Going…"
[youtube width="640″ height="360″]http://www.youtube.com/watch?v=ah6yTP096Yc[/youtube]
[youtube width="640″ height="360″]http://www.youtube.com/watch?v=XQolU7Q4ORc[/youtube]
[youtube width="640″ height="360″]http://www.youtube.com/watch?v=NODEYG3zfn8[/youtube]
[youtube width="640″ height="360″]http://www.youtube.com/watch?v=kKazbtEbq1k[/youtube]
[youtube width="640″ height="360″]http://www.youtube.com/watch?v=HoputKkrO7M[/youtube]
[youtube width="640″ height="360″]http://www.youtube.com/watch?v=yh8P248P6cM[/youtube]
_________________________
The personal connection that you make with your athletes is what sets you apart. Anthony feels like you are invested in him.  You KNOW him and the workouts he does are specific for HIM. 

 John and I are constantly hearing from other parents that they can not believe the change in Anthony.  While other boys have gotten bigger, Anthony has gotten stronger and thicker.  
And more than that, he has become so much more confident.  We did go to a trial at another "strength gym" that was closer and more convenient but we left because Anthony simply hated it.  
The workouts were weak and they were not motivating.  But truly what was missing is this, they were not you. Anthony continued to say it's different with Zach!  
The personal connection that you make with your athletes is what sets you apart. Anthony feels like you are invested in him.  You KNOW him and the workouts he does are specific for HIM.  
The words of encouragement don't feel generic but personal and he has responded to that.  So when people talk to us about Anthony we tell them we have surrounded him with great men.  Thanks for being one of them.
Thanks again,
Francine Gagliano / Howell
_________________________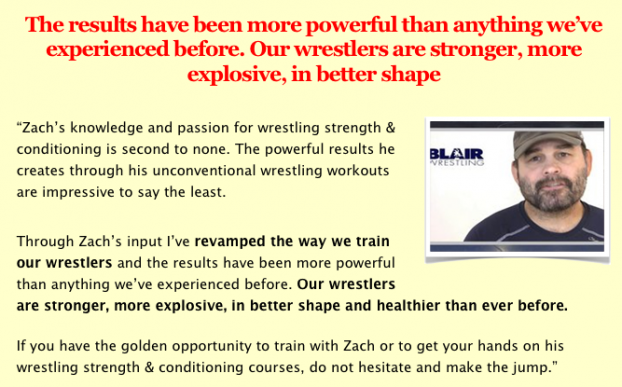 Coach Jeff Buxton, World Renown Wrestling Coach

______________________
Swimmers Achieve All American Status Training Only 1 x Week at The Underground Strength Gym
"From 34th in the Country To 3rd…. Talent Only Gets You So Far…. I Felt Stronger Every Meet, Last Year I Was Always Exhausted…. You Have To Do The Extra Work If You Wanna Be The Best… You Need An Edge On Everybody Else, Training Here Gives You That Edge… "
[youtube width="640″ height="360″]http://www.youtube.com/watch?v=aeoYDCOvq2A[/youtube]
______________________
"There Is No Better Strength Program In The State Than Here….
No One In This Gym Is Going To Let You Get Left Behind…. Iron Sharpens Iron"
[youtube width="640″ height="360″]http://youtu.be/d2ptgJgp7FY?t=1s[/youtube]
Coach Matt Pletcher, Coach Chris Orzechowski
______________________
As always, Underground Strength Gym has limited membership to ensure members receive the highest quality training and attention. Your Results & Your Success Are Our # 1 Priority, NOT How Many Athletes We Can Train At One Time.

Nothing less than excellence is given to each athlete and nothing less is expected from BOTH athletes AND parents.
NO Parents  are allowed in either Underground location due to liability reasons.
Unfortunately, we've had parents screaming at their kids during workouts or shouting dangerous advice. Your Child's Safety & Success Are Paramount, Thank You For Understanding 🙂

Supportive parents only, please.

To help your child reach his / her potential and get the edge over his / her competition, Get started immediately with a Trial Workout HERE.
Committed to Your Success,
–Zach Even – Esh & The Underground Strength Team —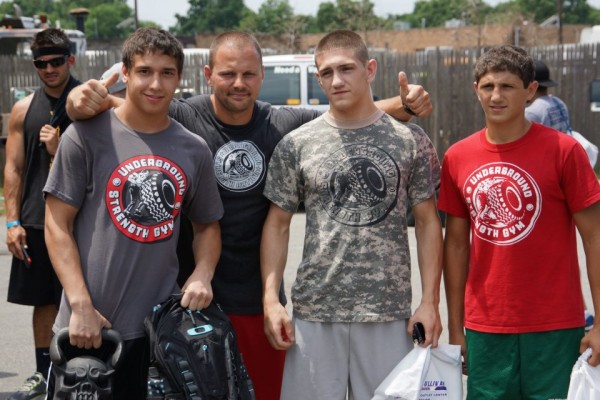 Trusted By Parents, Coaches & Athletes Around The Country
MORE Success Stories
"My sons now have a "everything is possible" attitude learned through their consistent push to their absolute limit training and positive and strong mental attitude. They've also engaged in effective training methods and routines and had encouraging support from the Underground coaches which have propelled them to the top.
A big thank you from this parent!"
Wendy Orzechowski
_______________________________
Zach just thought you would like I know that Tyler was given the Group Leader distinction for next year at His school. It means he is in charge of 18-22 fellow students throughout the year! Nice honor!  He was also recently chosen as a Team captain for the St Benedicts Prep wrestling team.
This is usually reserved for seniors but the coach is very impressed Tyler's leadership and dedication and elected him regardless of his Junior status. Yes I'm a proud father 🙂
Rob Hayes
_______________________________
Hi Zach,
It has been 2 months since Jake has started at the Underground and in that Short period of time I have seen growth in him in so many ways.
His confidence has soared, he has become physically stronger, his mental attitude is positive and most importantly, his dedication, commitment and motivation has been taken to a new level.
I am so proud of Jake's hard work. I am so happy we are at the Underground.
He is happy to be with the Underground Team.
Thank you to everyone at the Underground for helping Jake to set goals and go after them.
Thank you for teaching him about integrity, commitment, honesty and hard work.
These traits are important to us as parents and it means a lot to have a coach who believes in those same values. Physical strength is important but you need inner strength to get there.
Thank you for teaching Jake about both.
Stephanie Daniel
____________________________
Click HERE To Apply For Membership
* Serious Inquiries Only, Please. Thank You *
ATTN Parents – Please be supportive and non-intrusive. We ask that parents drop their son off as no parents are allowed inside the training facility. This has proven to be a liability issue with parents who shout and coach from the sidelines which does NOT help the athlete in any shape or form. If you can't trust us then this is not the training facility for your child.