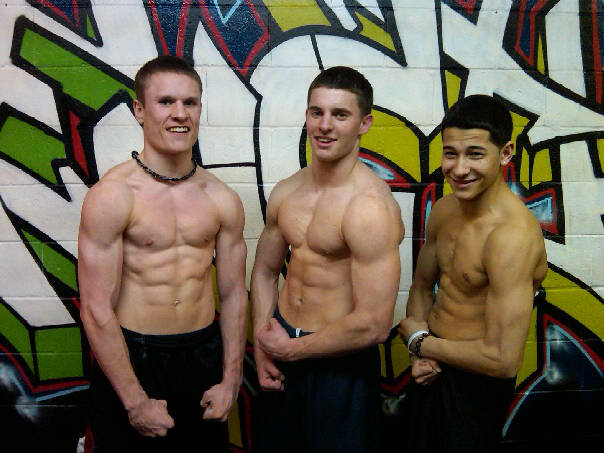 Above, Bishop Ahr Athletes "Pumped" up after going from Skinny to Strong!
Atlantic City… Here come The Undergrounders!
Congrats to all Underground Strength Gym State Qualifiers:
Russ Benner
Dawud Hicks
Brendan Calas
Devon Coates
Ray DeLaNuez
Derek DeLaCruz
I'll be making the trek to AC on Friday afternoon, immediately after the movers get all our furniture in the house!
I am psyched to see all The Undergrounders banging heads with the best of the best.
Hard work DOES pay off!
Lead from the Front!
–Z–
PS: If you're a parent, coach or athlete and you did not experience the success you wanted, then look at your training regime. If you do what everyone else is doing you can't separate yourself from the competition.
Underground Strength Gym WILL give you the edge.
If you are interested in dominating your competition please read THIS first.
PPS: If you're a Coach and would like to set up a team seminar, please e mail for details.