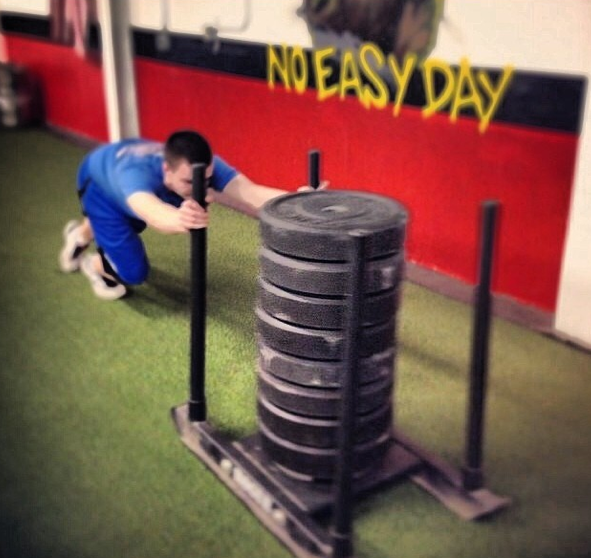 Your self discipline will be the BIG factor contributing to your Success OR keeping you from becoming a success.
When an athlete who is undersized and weak starts training with us, we hammer home and give the guidelines required in nutrition and training.
If that athlete skips breakfast on the regular, eats junk on the regular and has a laundry list of excuses, his lack of self discipline will keep him in the shadows as he remains mediocre at best.
How dedicated are you as an athlete to becoming a Champion?
Your ACTIONS will tell all, not your words.
Parents – Do you support your child AND deny his excuses?
The easy road is the road of "normal" athletes.
Normal = Average
Average = Like "Everybody Else"
Everybody else is the very thing a Champion is NOT.
Advice from Navy SEAL, Jocko Willink
[youtube width="700″ height="400″]https://www.youtube.com/watch?v=_tE8kE8IfiY[/youtube]
When you make a decision to be a Champion, EVERYONE will know because they will SEE it in your Actions.
DO it.
Live The Code 365,
–Z–
The Underground Strength Gym
Manasquan & Edison
Supportive Parents Go HERE