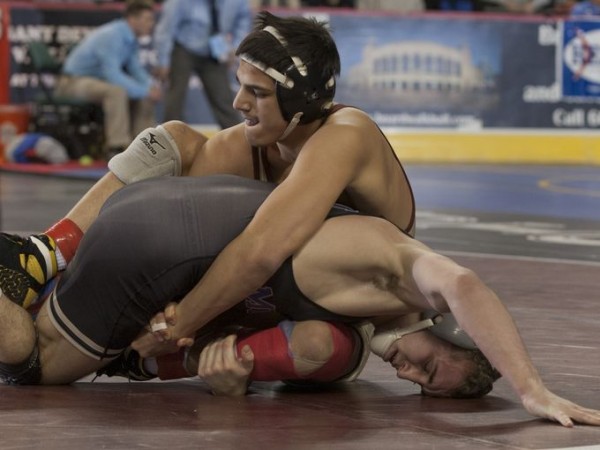 A SMALL percentage of athletes can get away with NOT following through on strength & conditioning during the in season.
Those athletes are HIGHLY skilled and NOT the norm. They are the top 1 or 2 %.
But, for those who STOP strength & conditioning in season, there is a big drop in their performance, ESPECIALLY during the most important part of the season.
Not just a decrease in a physical performance, but also mental performance.
Video explains it all here:
[youtube width="640″ height="360″]https://www.youtube.com/watch?v=sn8WTUWE00M[/youtube]
In addition…..
The Norm is that most athletes and / or their parents immediately freak out when the sport season begins.
They always mention having "Not enough time"….
But, the President of The United States of America has time to train, so how does a high school athlete have no time?
It's a mindset. Period.
As this Navy SEAL says in an interview…..
"ALL In, ALL The Time"
[youtube width="640″ height="360″]https://www.youtube.com/watch?v=9u84TW2Pg1k[/youtube]
That is the mindset you need if you want to succeed, NOT just in sports, but LIFE.
Why do many people crumble and quit as soon as the going gets tough?
It is a habit they formed.
And so, the more you do it, the more you believe yourself when you keep saying, "I'm too busy, I'm too tired, not enough time….."
Parents and athletes have to decide if they want to MAKE time and MAKE success happen, or, make excuses and be satisfied with being like everyone else and achieving average results.
If you're satisfied with average, The Underground is NOT the place.
We push you and encourage you to go for GREATNESS.
And why not? We are ALL capable of Greatness, but it takes WORK.