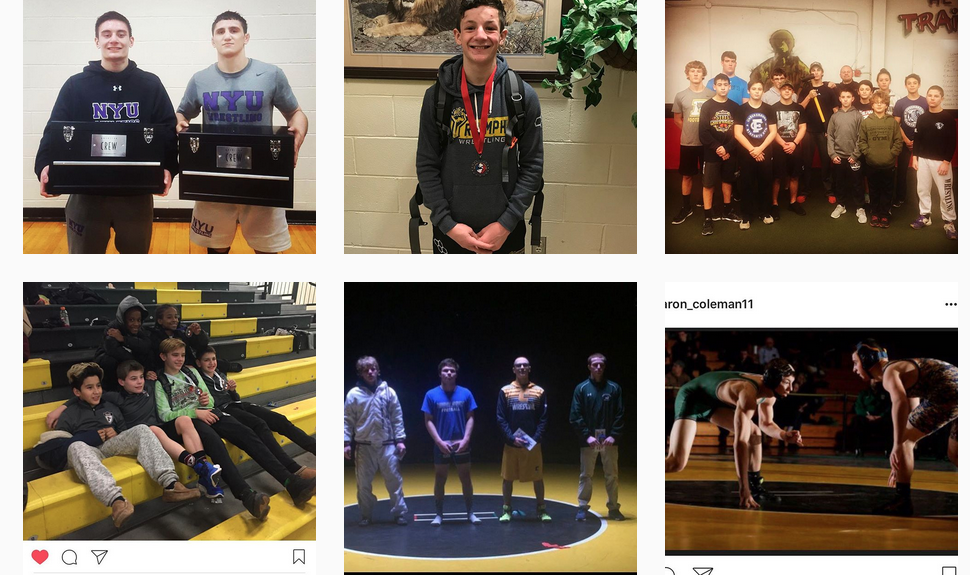 I had a recent conversation with a parent asking me about his son who is wrestling.
They have 3 weeks until Districts.
Is it bad to start training NOW? Will the kids lose flexibility, is it too hard, too much work, etc.
I replied, Here's the worst thing that can happen: The Kids will Get Stronger, Faster & Tougher.
Why pass an opportunity to get better? An opportunity to gain more confidence and beat guys that beat you before?
Our recent success stories are posted on our Instagram, there are LOTS of athletes achieving more than ever before because their parents invested in helping their child get better.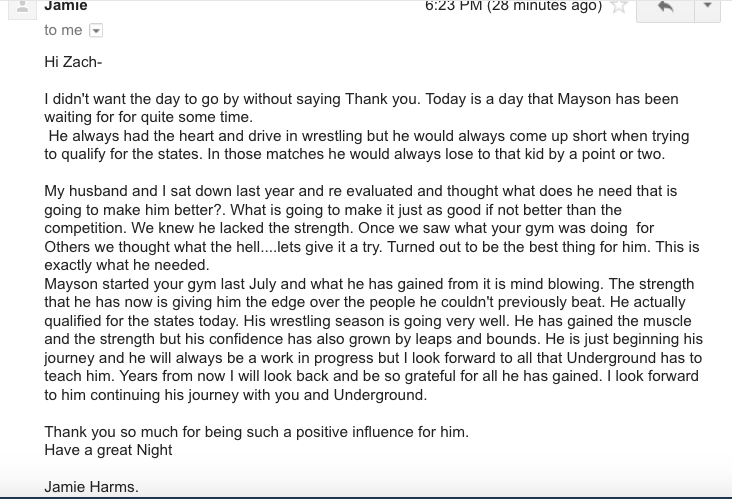 This can be wrestling or ANY sport.
ALL athletes need an advantage, both physical and mental. That is what we do at The Underground, working mind AND body to rapidly increase performance both in sports and life. They go hand in hand.
The idea behind NOT getting better is a LOSING attitude.
You should constantly seek out ways to gain an advantage over your competition.
And, for our in season athletes, we perform shorter training sessions.
While the majority of athletes STOP in season performance training, THAT is when you have the fastest advantage because while the competition is getting weaker, you are getting stronger, faster and tougher.
[youtube width="700″ height="400″]https://www.youtube.com/watch?v=oknFmPp1Hi8[/youtube]
These in season workouts make the athlete feel more energized.
We also educate our athletes on nutrition which can be a dramatic performance advantage within 2 or 3 days of eating better.
YES, you can boost performance in a short time.
Opportunity is Knocking.
Will you take it!
Want to Get The Unfair Advantage Over The Competition?
Parents – Sign Your Child Up for a Free Trial HERE