** WHY HARD WORK IS KING (OR QUEEN!) **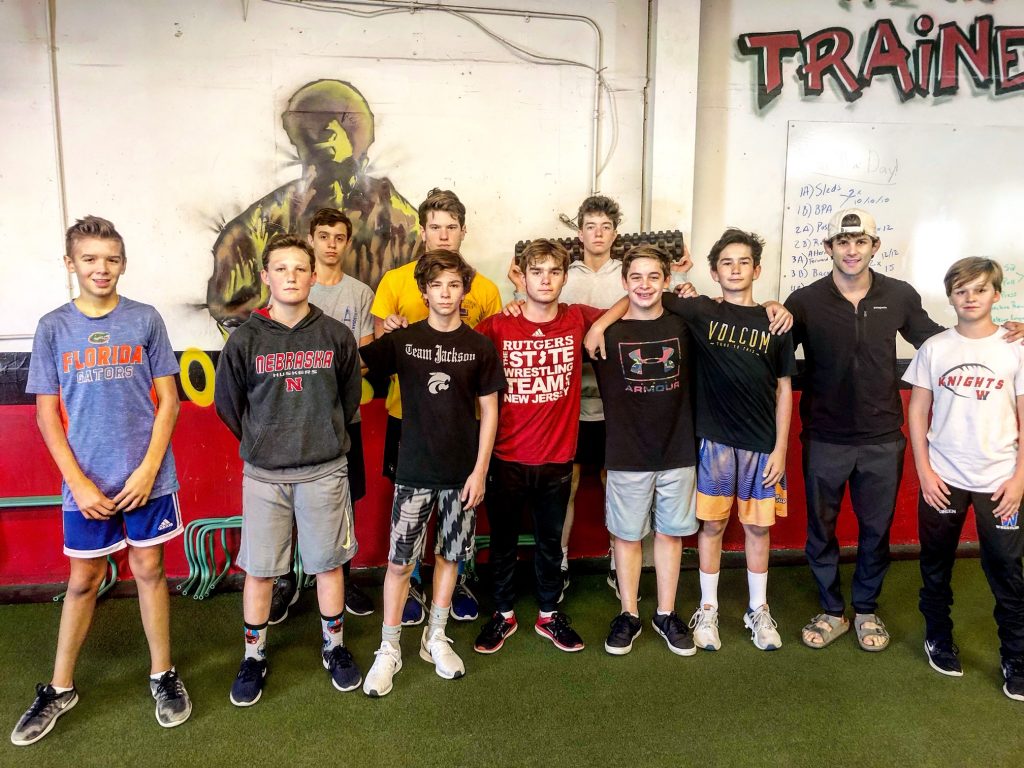 A few months ago I was having a conversation with a Football S&C Coach at a powerhouse D1 University.
He told me how 1 of the Most Important things the athletes of The Underground are learning is that of WORK.
He said that even at the highest levels of D1 Sports, they need MORE workers.
They need MORE athletes who not only Understand the aspect of being a work horse, but they actually DO THE WORK.
In my decades of training & coaching, I have seen MANY not so gifted athletes achieve high levels of success because they are OUT WORKING the majority!
Learning how to put in SERIOUS WORK is a HABIT.
Athletes form these Habits in their younger years, hence why we do NOT encourage or accept athletes who are busy talking and interrupting training sessions when they need to be training hard.
There is a time to talk and a time NOT to talk.
What does this mean?
– If someone is in the middle of their set, do NOT talk to them, distracting them & taking away their focus.
– If you are in the middle of your set, do NOT talk. You can NOT be ALL in & 100% laser focused on YOUR work when you are talking inthe middle of YOUR set.
Now…..
On the surface, people might see this as "You're Mean".
Step 1 – STOP playing the victim. The victim mentality is weak.
Step 2 – UNDERSTAND that if you're Coach let's you interrupt others, distracts others and overall allow you to NOT be your best, then you should WORRY that you're Coach doesn't care.
When we are TOUGH on you, it's because we CARE about your success.
Unfortunately, NOT all athletes want to be great. Some are completely happy with where they are. They are good enough, happy to be part of the team.
And even worse, some COACHES are happy in this state of mediocrity. They are not getting better, they are not learning more, studying more, applying more and overall BEING MORE.
We MUST FIGHT AGAINST mediocrity at all times, otherwise, your habit will be mediocrity – that is a SAD state to be in.
Why not LIVE for the Relentless Pursuit of Excellence??!!
– Every day, improve at something in your LIFE, not just athletics.
– Accountability & Responsibility: Do NOT blame others (teammates, coaches, the field, the ref, the school, etc). Instead, take ACCOUNTABILITY & FIND a way to get better.
Not Strong Enough or Fast Enough? – Who is stopping you from running hill sprints, push ups & pull ups?
Not skilled enough in the sport? – Who is stopping you from joining a club for your sports skills? Studying videos? Getting 1 teammate and training w/ him / her?
Opportunity is Knocking – But……
NOT everyone wants to answer the thundering knocks of opportunity. Many pretend no one is knocking on the door.
Well…….
You MUST choose.
Mediocrity of Greatness.
Strength is a CHOICE.
Success is a CHOICE.
The only person stopping you from becoming more, doing more ad being more is YOU.
It ALL starts and ends with YOU.
Some people TALK about it.
The Greats ARE ABOUT IT. They LIVE it.
Live The Code 365,
— Zach and Team