Intensity, Passion & Commitment for Life
Some athletes only train in the off season….
Some only train 3 months before the season starts… "I gotta get ready"….
Some parents think their kids are "too busy" to train so they take a break…. Check how often they are on their cell phones all week, it likely adds up to more than 3 hours , which could be spent bettering themselves…..
Some athletes only want to train after they lose or get shocked by injury due to being too weak to compete successfully…
Then there are those who train year round, NO excuses.
Who do you think rises to the top?
These kids do……
Survival Of The Fittest?
Passion, Commitment & Intensity for LIFE
At The Underground we do NOT train part time, or for this event, or for that event…..
We train to be ready ALL year long.
Commitment, Passion and Intensity for LIFE
Till the next time,
Live The Code 365
–Z–
Trial Workouts are Required for Acceptance Into Our Program.
Not All Applicants Are Accepted.
Referrals from Members Get Priority.
Serious Inquiries Only, Please.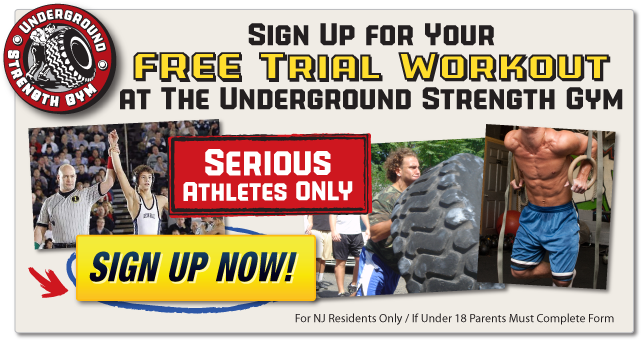 Tags: edison, edison gym, edison strength coach, jersey shore strength coach, manasquan, manasquan gym, manasquan strength coach, nj strength coach, underground strength gym