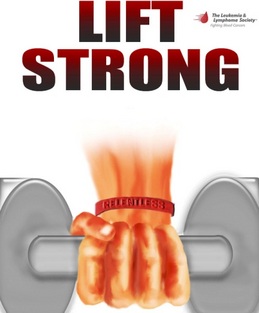 You're reading this blog post laregly in part because of my friend and mentor, Alwyn Cosgrove.
Calling Alwyn a friend is really downplaying it, this guy is beyond a friend – he is THE main reason why Underground Strength Gym exists.
And because of this gym, amazing experiences have been had for myself, those who train here and everyone related to myself and my clients.
So, EVERY year, around this time, I do something called 'The Lift STRONG Fundraiser' – 100% of the proceeds go to The Leukemia & Lymphoma Society.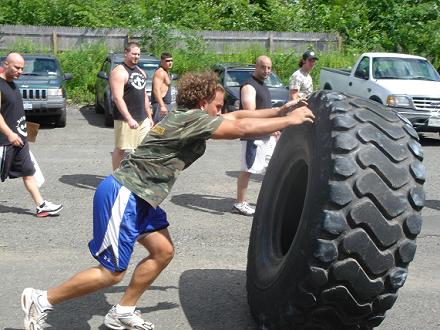 My high school and college athletes get crazy and go for broke as they FIGHT with everything they've got to win.
Yes, it IS a competition to win – because Alwyn taught me that in life, you fight to win, there is no losing and there is no 2nd place. This is why Alwyn beat Stage IV cancer TWICE!
He didn't try or hope to make it, he KNEW he would win, and he also knew that he won because of others before him, who had provided the research and funds to get the best treatment possible.
Last year, the competition was fierce and the crowd supporting each of our athletes was awesome!
So, I want to invite you to watch and support the Lift STRONg Foundation.
All of our competitors donate a minimum of $ 40, many of them donate more.
If you attend, there is no fee to watch, but we would love it if you donated something as little as $ 10.
Just bring a check written out for 'The Leukemia & Lymphoma Society.
I collect all checks and mail them to the NJ Chapter.
It's going to be a wild, wild time and you will love every second of this event!
The Details are Below:
When: Friday, July 3rd
Time: 4 PM
Where: Underground Strength Gym
160 Talmadge Rd
Edison, NJ 08817
* Same parking lot as Apollon Gym *
Bring your friends and bring your family members.
Bring video and digital cameras.
Bring your energy and bring your support!
See you Friday!
Please leave a comment below if you have questions or if you wanna just say that you'll be there!
Peace!
–Z–
PS: Please spread the word about this event anyway you enjoy. Use facebook, twitter, your blog, e mail, etc.
Thanks!