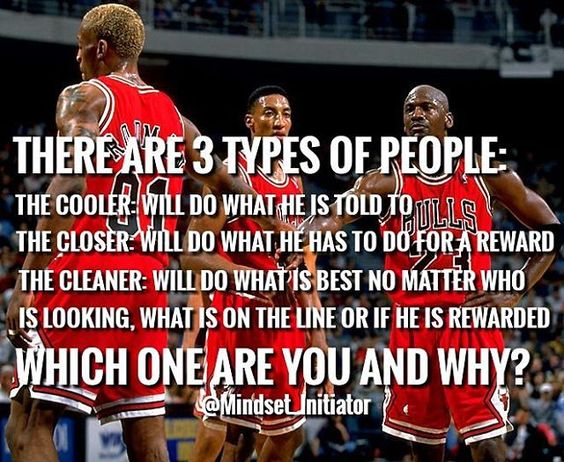 The Battle Against Mediocrity is at an all time high.
I had NO clue that you get made fun of for working hard. So these kids are saying it's cool to be average? It's cool to be a follower? I can't accept that.
Perhaps the easiest thing to do is see what all the average people are doing and then you can do the opposite.
Fridays are for my boys…..

Instead, you train on Fridays, then you hang out with your friends.
9 AM workouts on the weekends. I used to LOVE weekend lifting, the gym I went to opened up at 6 or 7 AM and I loved being there first. I felt pride that I was training before the majority.
9 AM is too early, man…..
 Stop staying up so late at night, then, after training you get a power breakfast and weekends are an opportunity to sneak in a nap, which is great for recovery and making strength / performance gains.
Yes, I HEAR these things, even at the college level. Which reminds me exactly why YOU must be better than the majority who have the "common" excuses.
Do NOT be the common athlete. Be The UNcommon athlete.
The world is too sensitive. That sensitivity and entitled feeling of always being offended comes from lack of strength. Lack of strength comes from lack of struggle.
Tell someone to work harder in the gym, practice or at work and they shut down and can't move forward. We need to be open to feedback and let the feedback inspire us, not weaken us.
Tell someone else to pick up their dog crap off of YOUR lawn and they look at you like you're the bad person. I was 5 years old with our first dog and I KNEW back then without my Dad telling me, you do NOT leave dog crap anywhere, especially on someone else's lawn.
I have adults older than me who are too busy to get off their cell phone and pick up their dog crap. These are all lessons of strength. STRONG people follow through, they do all the little things.
How you do anything is how you do everything.
Listen, do you want to be a successful HUMAN, not just a successful athlete? Then be GREAT, work harder, show up early, stay after practice late and just DO MORE WORK.
Less talk, MORE action.
I see high school coaches getting fired on the regular because parents and athletes complain behind their back and say "He's too mean".

Does "too mean" actually translate to the Coach wants athletes showing up on time, being disciplined, working hard, not allowing excuses? I think all of that sounds GREAT because it makes you a better person, NOT just a better athlete!
Ironically, I've seen athletes defend their coach who leads the team to a losing record year after year after year. The kids are actually defending mediocrity and taking pride in it.
Is losing 75% of your games / competition even considered mediocrity? That's called FAILING. I see Coaches like this being in charge year after year. Would you be happy if your child achieved failing results from The Underground?
No. You want excellence from us and I LOVE that. I do not fear the high expectations and I push our Coaches to love it as well. Good enough is not tolerated from the Coaches, I tell them all the time, be great, there is NO other option.
Below is a Video with Mark Ironside, a 2 x high school state champ and 2 x national champ from Iowa under Coach Dan Gable. I used to watch him wrestle when I was younger myself.

There is MUCH to learn here, regardless of your sport! Listen, Watch, Learn & APPLY!
What do you do on your OWN?
Get a job helping a landscaper or construction worker over the Summer
Enter Road Races and run a 5K a few times
Pick up Basketball, Baseball, Football, Wrestling at the park? I have NEVER seen this!
If the Coach is more motivated than the athlete, there is something wrong there.
The Underground is NOT going to lessen our standards. Keep fighting and training to be Awesome. There is no other option!
The "short cut" is by doing ALL the right things, the tough things!
Don't be delusional or sensitive. Hard Work is what it takes!
Live The Code 365