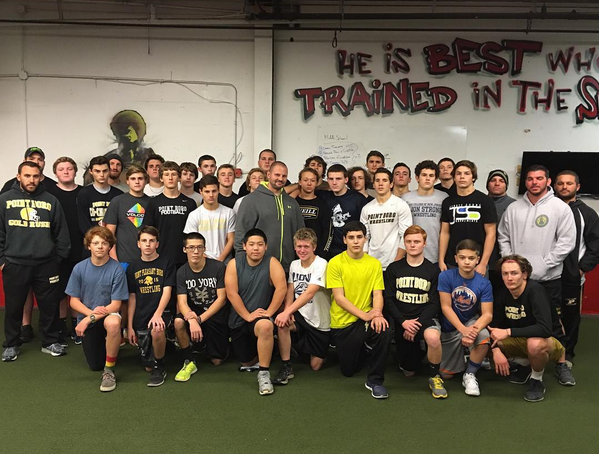 For the 2nd year in a row, The Point Boro Wrestling Team started their Wrestling season at The Manasquan Underground Strength Gym.
This is NO Easy Day as these wrestlers go through a brutal training session to not only test them, but to teach them how to break through the most challenging times on the mat and in life.
What makes this so unique is that these Wrestling Coaches are extremely dedicated and not enough parents of athletes understand how amazing that is.
MOST Coaches don't care.
MOST Coaches are clock punchers.
They don't care about helping these kids get better.
As the saying goes….
"There are No bad Teams, Only Bad Leaders…."
[youtube width="666″ height="366″]https://www.youtube.com/watch?v=fQq6kmJZ5qs[/youtube]
Now that The Point Boro Wrestling Team has trained here 2 years in a row, the ONLY way to make this work to your advantage is to keep training.
You can't get Stronger, Faster and Tougher Unless you show up and do the work.
I am excited to see Great things from our crew at Point Boro Wrestling.
Live The Code 365,
–Z–